Neoliberalism found in postmodern culture what it needed to accompany it in its minimization of the State and the proclamations of freedom and individualism, explains the English essayist Stuart Jeffres in his documented study, as brilliant as it is overwhelming, on "how we became postmodern." and what that meant to us. Friedrich Hayek's theories in "The Road to Serfdom," Margaret Thatcher's go-to manual, required the accompaniment of a populist culture based on the market as differentiation and individualistic libertarianism. For George Orwell "that bible of neoliberalism proposes what for the great mass of the population will be a tyranny more irresponsible and worse than that of the worst State."
Jeffries points out that if modernity was functional, selfless, austere, utopian and progressive; postmodernity is nihilistic, banal, exuberant, fun, anarchic, irresponsible, with no other hierarchies than those of the market, and how it has lost faith in progress, lives in the "post-truth" and in an ironic every man for himself. Starting from the Theory of Culture, he makes a double journey pointing out the links. He describes the stages of neoliberalism from Thatcher, Reagan, Pinochet to Trump, Bolsonaro and Boris Johnson, from the failed Thatcherite utopia of a country of property owners to populist neoliberalism that could lead to liberal fascism. At the same time, this is unexpectedly served as an escort by the postmodern culture that goes, according to Jeffries, from Foucault, Derrida and Deleuze and the idea of ​​"your desire is a right" to the recent criticisms of Yung-Chul Hang; from the genre experimentation in David Bowie and his instrumentation by Madonna, and from there to the career of the Talking Heads or the Sex Pistols and their current foothills. Jeffries does not fail to point out examples in film, theater and literature. He marks the loss of values ​​and critical thinking that established an irrational world where it seems that anything goes.
=Stuart Jeffries, "Everything at all hours, everywhere" (Bs.As., Taurus, 2023, 471 pages)
Source: Ambito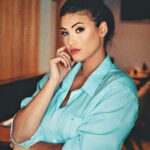 I am an author and journalist who has worked in the entertainment industry for over a decade. I currently work as a news editor at a major news website, and my focus is on covering the latest trends in entertainment. I also write occasional pieces for other outlets, and have authored two books about the entertainment industry.