An antiperspirant has been proven to reduce the smell of sweat under the arms and is therefore indispensable for the daily morning routine in the bathroom. After roll-on deodorant and aerosol cans dominated drugstore shelves for a long time, they are now facing competition from deodorant creams.
Deodorants without aluminum salts have been around for a long time: It is not only in natural cosmetics that questionable ingredients in antiperspirants are avoided – many conventional products also do without antiperspirant ingredients. But what exactly distinguishes a deodorant cream from ordinary roll-ons and sprays? In fact, it is less the composition than the fact that the cream is said to be much more economical and therefore last longer than ordinary antiperspirants. In addition, most products do not use plastic packaging, instead many manufacturers rely on cans made of metal or glass. And that's by no means all the advantages that deodorant creams have to offer.
A deodorant cream offers these advantages

By using alternative ingredients such as zinc oxide, baking soda, aloe vera, shea or cocoa butter, almond or coconut oil, the daily smell of sweat should be counteracted naturally.
In addition, the content of a should be significantly more productive than that of a normal deodorant roller or spray, so that you can use it for longer – and the higher price also seems justified.
By avoiding synthetic preservatives, dyes and fragrances or alcohol, deodorant creams are said to be particularly kind to the skin. People benefit most from this

.

In terms of sustainability, it is also important that deodorant creams do not contain any greenhouse gases and (due to the long service life) less waste is produced. A lot of packaging is even made from recycled materials.
Which deodorant do you recommend?

The fragrance of a deodorant cream is determined by the various ingredients. Which cream you choose is ultimately a matter of taste. Since most varieties are free of aluminum salts, alcohol, synthetic preservatives and fragrances, you really can't go wrong with your purchase. Basically, it is recommended to pay attention to natural cosmetics – for health reasons, but also for the sake of the environment. Particularly popular brands include:
i+m
The deodorant cream is filled into jars and sealed with an aluminum lid. There are seven different varieties, including a fragrance-free variant for sensitive skin: According to the manufacturer, contains neither mineral oils nor lactose, aluminum salts, gluten, paraffins, parabens or PEG. stands for vegan, climate-neutral and animal-free cosmetics.
greendoor
Also the brand relies on natural cosmetics. The products should be made from purely plant-based ingredients. Your deodorant cream is available in four different versions: a classic one, with activated carbon, for sensitive skin and a special one . The jars are made from 100 percent recycled plastic and hold 50 milliliters. According to their own statements, all products are aluminum-free.
pony hat
Also the deodorant creams with coconut oil and shea butter from come without aluminum salts, synthetic preservatives and alcohol. According to their own statements, the vegan products are filled by hand in small PET jars in a Berlin factory – which in turn can be returned to the manufacturer and reused after use.
How to use a deodorant correctly

Due to the high yield it is not necessary spread generously under the armpits. Instead, just take a small amount and gently rub it into the skin with your fingers in circular motions. It is important here that you clean your armpits with a little water and mild soap before applying (preferably with a washcloth) – unless you have just taken a shower. Allow the cream to absorb briefly.
Tip: Since most products do not contain alcohol, they can be applied to freshly shaved armpits without hesitation. There is no risk of skin irritation.
Storing deodorant cream: this is how it works

As the name suggests, a deodorant usually has a creamy consistency. However, the natural ingredients are relatively heat-sensitive, so the contents can quickly become liquid in the summer months. This does not change the effect, but it is much more difficult to apply. For this reason it is advisable to have a store in a shady and cool place, especially in summer. And don't worry: even liquid deodorant cream will solidify again as soon as it cools down.
One more important note at the end: Like any ordinary antiperspirant (without aluminium), a deodorant cream only counteracts the smell of sweat – it does not reduce the amount of armpit sweat.
Source: Stern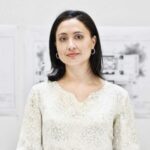 I'm Caroline, a journalist and author for 24 Hours Worlds. I specialize in health-related news and stories, bringing real-world impact to readers across the globe. With my experience in journalism and writing in both print and online formats, I strive to provide reliable information that resonates with audiences from all walks of life.