The electronic patient record is an undead in German health policy. There have been plans for this for 20 years. Insured persons have been able to use it voluntarily for a year. Health Minister Karl Lauterbach now wants to massively advance the project.
Federal Minister of Health Karl Lauterbach (SPD) wants to start again with the digitization of patient data, which has been delayed for decades. The aim is to equip 80 percent of those with statutory health insurance with an electronic patient record (ePA) by 2025, said Lauterbach in Berlin. Accordingly, insured persons no longer have to give their express consent in order to receive the patient file. However, you can opt out using a so-called opt-out solution.
In addition, the e-prescription, which has also hardly been used to date, is to become a "binding standard in the supply of medicines" on January 1, 2024. The use should be simplified for this. The prescription should be able to be redeemed both with the health card and with the app for the electronic patient file.
This should also help to gradually create an overview of the medication used by the patient. In the case of new prescriptions, doctors should be able to recognize directly whether there is a risk of unwanted drug interactions.
Karl Lauterbach: "Germany's healthcare system lags behind by decades in terms of digitization"

"Germany's healthcare system is decades behind in terms of digitization," emphasized Lauterbach. "We can no longer take responsibility for that. That's why we're starting over." Two of the laws required for this – the Digital Act and the Health Data Utilization Act – are "largely complete" and will "be presented in the next few weeks".
Electronic health record plans have been around for more than 20 years. Since the beginning of 2021, insured persons have been able to use them on a voluntary basis via offers from their health insurance companies. According to Lauterbach, only one percent of the insured have done so so far.
With the reform, the Minister of Health also wants to significantly advance the use of patient data in research. The aim is therefore by the end of 2026 to implement at least 300 research projects with health data via a new research data center for health. Lauterbach pointed out that this is also intended to prevent pharmaceutical companies from migrating to other countries because they can more easily use existing patient data there to develop new treatments.
Source: Stern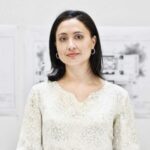 I'm Caroline, a journalist and author for 24 Hours Worlds. I specialize in health-related news and stories, bringing real-world impact to readers across the globe. With my experience in journalism and writing in both print and online formats, I strive to provide reliable information that resonates with audiences from all walks of life.