Ministry of Health Karl Lauterbach is planning a program to investigate vaccine damage and Long Covid. His concept should be implemented as soon as possible.
Federal Minister of Health Karl Lauterbach (SPD) wants to provide better support for people with Long Covid and vaccine damage. His ministry is planning a program to investigate the consequences and improve care as soon as possible, Lauterbach said on Sunday evening in the ZDF "heute journal". "It's a program I want to launch as soon as possible. I'm sort of in the budget negotiations for this money."
Karl Lauterbach wants to network experts

Such a program would "network the experts in this area in such a way that the probability of a really good therapy in Germany would increase," Lauterbach continued. He emphasized that vaccination damage should be recognized more quickly. At the same time, he emphasized that severe vaccination damage is very rare – according to data from the responsible Paul Ehrlich Institute (PEI) and the European approval authority, less than one in 10,000 vaccinations leads to such damage. Because the clinical picture is becoming clearer and clearer, it must be possible to identify and help those affected more quickly in the future.
The state is liable for vaccine damage, said Lauterbach. However, it would be "valuable if the companies showed a participation here, because the profits were exorbitant".
Source: Stern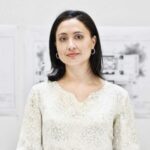 I'm Caroline, a journalist and author for 24 Hours Worlds. I specialize in health-related news and stories, bringing real-world impact to readers across the globe. With my experience in journalism and writing in both print and online formats, I strive to provide reliable information that resonates with audiences from all walks of life.