According to a study, the corona pandemic has enormously increased media addiction among young people and children. Above all, dealing with computer games and social media is a problem for many.
According to a study, around 680,000 children and young people in Germany are addicted to computer games and social media. This number more than doubled during the corona pandemic, according to a joint study by the health insurance company DAK and the University Hospital Hamburg-Eppendorf, which is available to the German Press Agency.
The proportion of minors who show addictive behavior on social media has increased from 3.2 to 6.7 percent since 2019. When it comes to using computer games, the rate climbed from 2.7 percent back then to 6.3 percent last year.
Media Addiction in Young People

For the study, a representative group of 10 to 21 year olds from around 1,200 families was asked about their use of digital media. According to the information provided, the opinion research institute Forsa carried out five waves of surveys across Germany over a period of three years.
According to DAK CEO Andreas Storm, the results are alarming: "If we don't act quickly now, more and more children and young people will slip into media addiction and the negative trend can no longer be stopped."
Male adolescents particularly susceptible

According to the study, male adolescents in particular were vulnerable: While the gender distribution in terms of dependence on social media is still relatively balanced, two-thirds of boys are affected by so-called gaming addiction. Of the children and young people whose use of digital games is considered problematic, 68.4 percent are male.
mental health
Mental hygiene: These ten habits are balm for the soul
Compared to the lockdown in spring 2020, the usage times of computer games have reduced again, but they are still well above the pre-corona level. In September 2019, an average of 78 minutes was spent playing computer games on a working day; in the most recent survey in June 2022, it was 113 minutes. The usage time for social media is also around 35 percent longer than in autumn 2019.
Source: Stern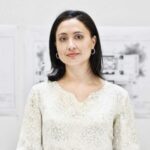 I'm Caroline, a journalist and author for 24 Hours Worlds. I specialize in health-related news and stories, bringing real-world impact to readers across the globe. With my experience in journalism and writing in both print and online formats, I strive to provide reliable information that resonates with audiences from all walks of life.