It's worse than ever for the backs of Germans – at least that's what the well-known orthopedist Dr. Martin Marianowicz. Because we're screwed, because we don't know enough, because doctors always operate in the same way. It would be so easy to be better to yourself. Conversation from the perspective of suffering.
Doctor Marianowicz, we want to talk about your back. Are you sitting well?
I'm driving right now. I sit well, but then not in the way that would be ideal.
When was the last time you had back pain?
That must be… wait… yes, I remember: that was fifteen years ago. A blessing, isn't it? My body has come to terms with the changes it has undergone. I am – and this is no exaggeration – absolutely pain-free.
Access to all STERN PLUS content and articles from the print magazine
Ad-free & can be canceled at any time
Already registered?
Login here
Source: Stern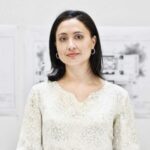 I'm Caroline, a journalist and author for 24 Hours Worlds. I specialize in health-related news and stories, bringing real-world impact to readers across the globe. With my experience in journalism and writing in both print and online formats, I strive to provide reliable information that resonates with audiences from all walks of life.