Is it our fault that we can't get enough of sweet and fatty foods? A new study suggests so. According to this, we train our brain through consumption.
Why is it so hard to stay away from chocolate, chips and fries? A team from the Max Planck Institute for Metabolism Research in Cologne has now investigated this using the brain activity of test subjects. The study showed that fatty and sweet foods strongly activated the reward system, the institute announced on Wednesday. The brain learns to subconsciously prefer such foods. The results have been published in the journal "Cell Metabolism".
"Our tendency towards high-fat and high-sugar foods, the so-called Western diet, could be innate or develop as a result of being overweight. However, we think that the brain learns this preference," said lead author Sharmili Edwin Thanarajah, explaining the central hypothesis of the study.
Sweet seductions part 1
Chocolate tour through Switzerland: Discover the chocolate side of the Alpine country
Has the craving for sweets been learned?

To test this, the researchers gave a group of normal-weight subjects a high-fat, high-sugar pudding twice a day for eight weeks in addition to their normal diet. The other group received a pudding that contained the same number of calories but less fat and sugar. Before and during the eight weeks, the team measured the subjects' brain activity.
The measurements showed that the pudding, which was rich in fat and sugar, activated the so-called dopaminergic system of the test subjects particularly strongly. This region of the brain is responsible for motivation and reward. "Our measurements of brain activity have shown that the brain rewires itself through the consumption of fries and the like. It subconsciously learns to prefer rewarding food," said study leader Marc Tittgemeyer. Changes in weight and blood values ​​were not found in the subjects.
Brain makes new connections

The researchers assume that the learned preference will continue after the study. "New connections are made in the brain, which don't break down again that quickly. It's the point of learning that you don't forget things you've learned so quickly," explained Tittgemeyer.
The study was carried out in collaboration with researchers from Yale University in New Haven (USA), among others. The team points out that the analysis only provides initial indications, but no certainties, partly because of the relatively small number of test subjects (57). The result can also be different for underweight or overweight people. The same applies to other types of snacks and a different test duration.
Source: Stern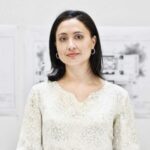 I'm Caroline, a journalist and author for 24 Hours Worlds. I specialize in health-related news and stories, bringing real-world impact to readers across the globe. With my experience in journalism and writing in both print and online formats, I strive to provide reliable information that resonates with audiences from all walks of life.