Bestselling authors Stefanie Stahl and Lukas Klaschinski inspire the masses with their psychotainment podcasts. Every two weeks they write for the star about partnership, self-development and family. This time they give advice on how best to argue.
Luke Klaschinski: We all argue. One study says that two-thirds of the couples fight at least once a month, and about one in six couples fights weekly. Of course, there can also be quarrels in all other types of relationships – in friendships, for example, or within the family. Psychologist John Gottman formulated the "magic 5:1 rule": According to this, for a stable and happy relationship, there should always be five positive interactions for every negative interaction. It is therefore very important that after a fight we actively try to experience good moments together again. It can be enough to hug each other for a long time or to make someone else a cup of tea.
Access to all STERN PLUS content and articles from the print magazine
Ad-free & can be canceled at any time
Already registered?
Login here
Source: Stern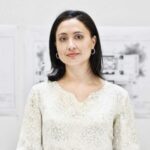 I'm Caroline, a journalist and author for 24 Hours Worlds. I specialize in health-related news and stories, bringing real-world impact to readers across the globe. With my experience in journalism and writing in both print and online formats, I strive to provide reliable information that resonates with audiences from all walks of life.