We all want a happy life. And yet many of us fail to do so. Sociologist Martin Schröder has been researching the topic for years – and for his new book he asked himself what actually makes women happy? A conversation about feminist misunderstandings and the search for the right life model.
What do I really want? A question that many people ask themselves again and again and that always produces new answers. In the best case. The search for the life that really suits us and fills us with happiness often takes months, years or sometimes even until our last breath. We live in a time when, at least in theory, all doors are open to us. And regardless of gender. In principle, women and men in Germany are free to shape their lives according to their own ideas. And yet there are still serious differences in the reality of life between women and men.
Access to all STERN PLUS content and articles from the print magazine
Ad-free & can be canceled at any time
Already registered?
Login here
Source: Stern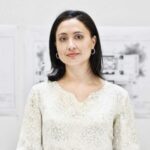 I'm Caroline, a journalist and author for 24 Hours Worlds. I specialize in health-related news and stories, bringing real-world impact to readers across the globe. With my experience in journalism and writing in both print and online formats, I strive to provide reliable information that resonates with audiences from all walks of life.