People with osteoarthritis often suffer for years. Cartilage researcher Tazio Maleitzke explains how doctors want to get the disease under control in the future and why the term "joint wear and tear" does not go far enough.
Mr. Maleitzke, many of us realize one day: it hurts our knees. At some point you go to the doctor. But is there a chance it will ever get better?
Of course, there are many explanations why the knee can pinch. If it really is arthrosis, the answer is still a bit frustrating at the moment: the therapy algorithm seems to come from the Stone Age. We've been treating people pretty much the same for decades, there's little progress or new drugs, but that's what we're working on.
Access to all STERN PLUS content and articles from the print magazine
Ad-free & can be canceled at any time
Already registered?
Login here
Source: Stern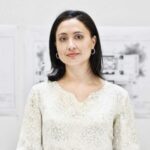 I'm Caroline, a journalist and author for 24 Hours Worlds. I specialize in health-related news and stories, bringing real-world impact to readers across the globe. With my experience in journalism and writing in both print and online formats, I strive to provide reliable information that resonates with audiences from all walks of life.