For decades, studies have shown time and again that sugar makes us ill. Central to this: an increased insulin level, which slows down fat loss and fuels a vicious circle of cravings, food and weight gain.
People with type 2 diabetes often also have metabolic syndrome. Coincidence or logical consequence? If we eat a lot of easily digestible carbohydrates without giving our body a break from eating in between, our blood sugar level is constantly elevated. Insulin spikes to lower blood sugar. However, insulin not only lowers blood sugar, it also slows down the breakdown of fat and ensures that the liver, for example, stores excess sugar as fat.
Access to all STERN PLUS content and articles from the print magazine
Ad-free & can be canceled at any time
Already registered?
Login here
Source: Stern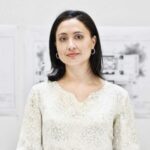 I'm Caroline, a journalist and author for 24 Hours Worlds. I specialize in health-related news and stories, bringing real-world impact to readers across the globe. With my experience in journalism and writing in both print and online formats, I strive to provide reliable information that resonates with audiences from all walks of life.