Sudden infant death has occupied scientists for a long time. In Germany alone, dozens of infants die every year – and no one knows why. A US research team is now finding a possible cause in the brains of the deceased babies.
This article first appeared on n-tv.de
You die in your sleep. Quiet. Without the parents noticing anything: Every year around 80 infants are affected by sudden infant death syndrome in Germany, 30 years ago there were more than 1000. They simply stop breathing without any previous illness or other recognizable reason gives. Why this is so remains a mystery to this day. However, it is now known that the sleeping position and passive smoking can play a role. A US research team has now also found a possible biological cause for infant death syndrome – and it is in the brain.
For their study, Robin Haynes' team used tissue samples from the San Diego Medical Examiner's Office to examine the brainstems of 70 infants who died between 2004 and 2011 – and found that the serotonin 2A/C receptor was found in 58 of those affected infants changed. In contrast, this only occurred in twelve cases in the comparison group. As a result of this anomaly, the serotonin can only be bound to a reduced extent, according to the study, which was published in .
The scientists write that it is known from previous studies with rodents that the serotonin 2A/C receptor plays a crucial role in breathing during sleep. "In rodents, activation of the receptor contributes to wakefulness and respiratory control, and this protects the brain from oxygen starvation during sleep." If the receptor is not properly formed, this protective mechanism could be weakened or even fail.
To prevent sudden infant death: follow the "3-R-rule of thumb".

How exactly the receptor abnormality is related to the breathing control in the infants needs further studies, writes the research team. The problem is that the subtle anomalies in the serotonin docking sites in the brainstem have so far only been detectable in tissue samples. "Right now, we don't have a way to detect children with these kinds of biological abnormalities in the serotonin system," Hayes said.
That's why he continues to advise parents to follow the guidelines for safe sleep for children under the age of one. Because we now know that sleeping on your stomach is a significant risk factor for sudden infant death syndrome. The supine position is the safest sleeping position for the baby. It is better to avoid pillows, skins or cuddly toys in the cot, as they only increase the risk of suffocation. "It is also beneficial if the children sleep in their own bed but in the parents' bedroom," says Eike Eymers, a doctor in the AOK Federal Association. In this way, the parents could notice more quickly if the baby is breathing irregularly.
Overheating can also increase the risk of sudden infant death. The optimal room temperature for sleeping is between 16 and a maximum of 20 degrees Celsius. Smoking also has an unfavorable effect: children of mothers who smoked during pregnancy and infants with at least one parent who smokes in the home have an increased risk of sudden infant death syndrome. According to the AOK, the rules are easy to remember with the "3 R rule of thumb": lying on your back – smoke-free – properly bedded.
Source: Stern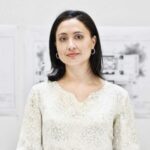 I'm Caroline, a journalist and author for 24 Hours Worlds. I specialize in health-related news and stories, bringing real-world impact to readers across the globe. With my experience in journalism and writing in both print and online formats, I strive to provide reliable information that resonates with audiences from all walks of life.