Watch the video: Woman suffers from sun poisoning and can hardly open her eyes.
Orla McGlynn from Stockport in England has been in the sun for too long.
The 22-year-old has to go to a clinic after a long – and sunny – weekend with friends in Cornwall.
The reason: she suffers from severe sun poisoning. The skin around her eyes has become inflamed and swollen.
In a Tiktok video that has now racked up more than 2.1 million views, MyGlynn shows her skin getting redder by the hour.
"I didn't wear sunscreen, just put on a moisturizer with SPF. I was a little stupid, but I learned my lesson." — Orla McGlynn
In the hospital, the Englishwoman was given an antihistamine and ibuprofen. In addition, she should wear sunglasses for the next few days, even when working as a waitress. She wouldn't have had any pain, says Orla.
Sun poisoning — also known as polymorphic flare — can usually be far worse.
This is a particularly severe case of sunburn, which in addition to inflamed skin is associated with other symptoms: dehydration, electrolyte depletion, sun rash (i.e. hives, bumps and blisters on the skin), fever and chills, dizziness and headache, nausea and Vomit.
Orla McGlynn reminds under her video: Wear sunscreen and take care of your skin!
Source: Stern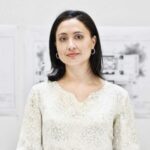 I'm Caroline, a journalist and author for 24 Hours Worlds. I specialize in health-related news and stories, bringing real-world impact to readers across the globe. With my experience in journalism and writing in both print and online formats, I strive to provide reliable information that resonates with audiences from all walks of life.