The pharmacy in your neighborhood should remain closed next Wednesday. With a nationwide protest, the industry is venting its anger throughout Germany.
Many pharmacies throughout Germany will not be taking care of customers and patients next Wednesday: the umbrella organization of all pharmacists has called for a day of protest on June 14 to resist the health policy of the federal government. For this reason, tens of thousands of pharmacies across the country will remain closed on this day.
According to media reports, a good 60 percent of all pharmacies recently planned to take part in the protest of the Federal Union of German Pharmacy Associations (Abda) and not to open their shops on that day. Observers assume that there could be significantly more pharmacies participating in the protest.
pharmacy closed? But there are emergency services

If you urgently need medication, you should find out where you can get it that day. There is an overview on the "" page. Because on June 14, "supply should only be maintained via the emergency pharmacies," writes the umbrella organization on its website.
The central action of the protest day under the motto "Save broken pharmacies? Not with us" will be a demonstration and a rally in Berlin at the Federal Ministry of Economics. Actions and demos are also planned in many other large cities throughout Germany.
The pharmacists are protesting for higher fees and a better supply of medicines. In the run-up to the pharmacy strike, Abda President Gabriele Overwiening accused politicians and health insurance companies of "mania for austerity" in the supply of medicines. According to the organization, community pharmacies are no longer able to pay competitive salaries. There is a shortage of staff and underfunding.
Around 300 pharmacies across Germany gave up in 2022

According to the umbrella organization, there are currently 17,939 pharmacies throughout Germany with around 160,000 employees – as of the first quarter of this year. The number of pharmacies had already dropped to its lowest level in 40 years last year. According to the information, 293 pharmacies across Germany will have closed in 2022.
The owners of pharmacies in this country are also angry about "excessive bureaucracy", as Abda President Overwiening said.
The corona pandemic has been overcome, but there is already the next crisis with the "unspeakable bottlenecks in the supply of medicines". The federal government is inactive here and is doing nothing to eliminate these bottlenecks. Pharmacies would have to work overtime to procure scarce medicines if possible, but that would not be additionally remunerated. In general, health policy is primarily geared towards saving, complained the representative of the pharmacy organization.
The owners are now hoping that the local people will understand the pharmacies' protest day next Wednesday. Anyone who urgently needs medication that day should also be able to read posters on the closed shops where the nearest pharmacy with an emergency service can be found.
Sources: , "", "" / with material from AFP
pharmaceutical research
How is a drug actually developed?
See the photo series from our archive: Researchers turned on the turbo when hunting for a corona vaccine – but it usually takes many years to develop a drug.
Source: Stern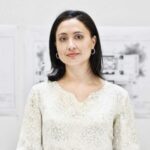 I'm Caroline, a journalist and author for 24 Hours Worlds. I specialize in health-related news and stories, bringing real-world impact to readers across the globe. With my experience in journalism and writing in both print and online formats, I strive to provide reliable information that resonates with audiences from all walks of life.