Two people infected with the Nipah virus have died in India and three others have become ill. Public life was shut down in some regions. According to WHO, the Nipah virus could cause a global epidemic.
After the emergence of the Nipah virus and two associated deaths, India has restricted public life in the affected regions. Among other things, the authorities banned public gatherings on Thursday and closed numerous schools in the state of Kerala in the south of the country. In addition to the two deaths, three other people tested positive for the virus.
According to the WHO, Nipah virus could cause an epidemic

According to information, more than 700 people are under observation because they were in contact with infected people. Among them are a good 150 healthcare workers.
The Nipah virus can spread from person to person or from animal to person. Infection leads to flu-like symptoms, excruciating encephalitis, and coma. According to the World Health Organization (WHO), the Nipah virus is a pathogen that could cause a global epidemic. There is no vaccine or medication; according to the WHO, the death rate is 40 to 75 percent.
Source: Stern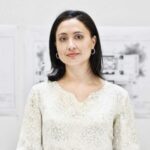 I'm Caroline, a journalist and author for 24 Hours Worlds. I specialize in health-related news and stories, bringing real-world impact to readers across the globe. With my experience in journalism and writing in both print and online formats, I strive to provide reliable information that resonates with audiences from all walks of life.