In most cases, a vibrio infection is not fatal. But now an elderly man died of such an illness. He contracted the bacteria in the Baltic Sea.
There has been a fatal Vibrio infection in Mecklenburg-Western Pomerania. According to the responsible state office, it is the first such death this bathing season. As the State Office for Health and Social Affairs (Lagus) announced on Tuesday, it was a 74-year-old vacationer who had bathed in the Baltic Sea in Mecklenburg-Western Pomerania in September and died as a result of the illness. The deceased therefore had open wounds and was chronically ill.
The state office pointed out that the risk of illness mainly exists for people with certain risks – such as chronic underlying diseases and immune deficiency. Older people are also at risk. Bathers who belong to these risk groups and have skin injuries should avoid contact with sea or brackish water.
Lagus pointed out the first vibrio infection of the current bathing season at the end of August – an 86-year-old who had to be treated in a hospital. She also had chronic illnesses and an open wound. According to Lagus, vibrios have been detected at various checkpoints from the west to the east coast in MV.
Number of infections with vibrios in the single digits

According to previous information, a total of ten vibrio infections were reported in Mecklenburg-Western Pomerania in 2022, and six cases in 2021.
Vibrios are bacteria, some species of which can cause illness in humans. The most well-known pathogen is probably the cholera pathogen. The germs of the species found in the salt water of the Baltic Sea Vibrio vulnificus multiply rapidly at water temperatures of more than 20 degrees and can infect wounds. Symptoms of an infection include chills, diarrhea, fever and a blistering rash.
Sources: , dpa
Read at stern+: Antibiotics are losing their effectiveness. There is a new hope for seriously ill people that is actually old: phage therapy. Who can benefit from viruses that do not cause disease but destroy bacteria?
Source: Stern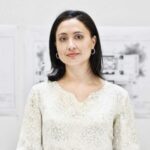 I'm Caroline, a journalist and author for 24 Hours Worlds. I specialize in health-related news and stories, bringing real-world impact to readers across the globe. With my experience in journalism and writing in both print and online formats, I strive to provide reliable information that resonates with audiences from all walks of life.