Gone are the days when Advent calendars were filled exclusively with chocolate. Large brands such as Nivea now offer a colorful potpourri of selected products at Christmas time. We have opened the 24 doors.
The year is 1905, when Nivea is registered in the German Patent and Trademark Office. Just six years later, the well-known cream in can format is already available in numerous drugstores – and can still be found there today. The range now includes a wide range of different care products for women, men and children. Whether cosmetics, hair care, shower gel, body lotion, hand cream, deodorant, soap or facial cleanser: Nivea tries to meet all the needs of daily personal hygiene. But does this also apply to the Advent calendar?
Spoiler alert: All the products that are hidden behind the 24 doors are listed below.
Nivea Advent Calendar 2023: It's all in there

With a price of just over 50 euros it is in the higher priced segment. The question here is what the person receiving the gift gets in return – and whether the value of the goods is justified. To find out, he… star Christmas was brought forward and all 24 doors opened one after the other. At least 13 care products in their original size, numerous travel sizes with slightly less content and various beauty accessories were revealed: such as a glass file, a hair clip, a bracelet and a scrunchie. On top of that there is an original Nivea pocket mirror.
Here you will find the exact list of all care products:
NIVEA cream (30 ml)
NIVEA Care Intense (50 ml)
NIVEA Washing Scrub (150 ml)
NIVEA Labello Original lip care
NIVEA Rich Day Cream (50 ml)
NIVEA Refreshing Day Cream (50 ml)
NIVEA Skin Refining Clear Up Strips
NIVEA Rich Body Milk (75 ml)
NIVEA Care & Protect Hand Cream (75 ml)
NIVEA Micellair 5in1 micellar water (100 ml)
NIVEA Labello Caring Beauty Nude Lip Care
NIVEA Bye Bye Dry Skin Face Mask (Set of 2)
NIVEA 3in1 sensitive cleaning cloths (25 pieces)
NIVEA Soft Refreshing Moisturizer (75 ml)
NIVEA Fresh Flower Anti Perspirant Deodorant Roller (50 ml)
NIVEA Waterproof Eye Make-Up Remover (125 ml)
IVEA Good Morning Fresh Skin Face Mask (Set of 2)
Glass file (1 piece)
Scrunchie (1 piece)
Hair clip (1 piece)
Bracelet heart (1 piece)
Pocket mirror (1 piece)
Can the packaging and design convince?

Even though the Nivea Advent calendar was delivered shrink-wrapped in a plastic cover, it must be acknowledged that the entire packaging is made of cardboard. Except for the care products it contains, plastic has been largely avoided, so that the calendar can be safely disposed of in paper waste after Christmas. A plus point in the area of ​​sustainability.
The design, on the other hand, comes with a Christmas-appropriate decor and looks very high-quality. The 24 doors are spread over both sides of the cardboard box, so the calendar is painted on all sides. The weight is estimated at just under two kilograms, so that the gift can be sent easily and accepted at the door by anyone.
Conclusion: moments of pampering to give away

All in all, there is nothing wrong with the Advent calendar – provided, of course, that the person receiving the gift likes Nivea products and enjoys using them. Because even if the contents contain a balanced mix of care and cleaning, the 24 surprises all come from the same company. The small travel sizes are particularly practical, as they fit into any toiletry bag and are therefore ideal for on the go. The sustainable packaging is also positive, as is the high-quality design.
Conclusion: For 51 euros, the Advent calendar is a perfect gift for the Christmas season for anyone who would be happy to receive care products from Nivea.
Source:
Source: Stern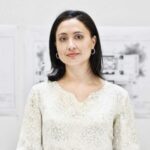 I'm Caroline, a journalist and author for 24 Hours Worlds. I specialize in health-related news and stories, bringing real-world impact to readers across the globe. With my experience in journalism and writing in both print and online formats, I strive to provide reliable information that resonates with audiences from all walks of life.