Since I was a teenager, I've been chubby, pug-like or voluptuous – depending on which word is currently in vogue. Society decides whether I look fat or sexy-curvy. I first had to learn to detach myself from these attributions. And I finally feel comfortable in my body, no matter what it looks like.
How much time have I lost looking at myself? Pressing on my thighs, watching my stomach, wondering whether there was too much on the plate. Until my mid-twenties, I wasted a lot of time on how I looked and what I would like to change about it. Until one morning I woke up and decided: I'm not interested in it anymore, it annoys me – I'm never going on a diet again.
It worked.
Access to all STERN PLUS content and articles from the print magazine
Ad-free & can be canceled at any time
Already registered?
Login here
Source: Stern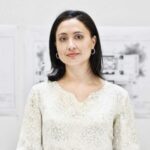 I'm Caroline, a journalist and author for 24 Hours Worlds. I specialize in health-related news and stories, bringing real-world impact to readers across the globe. With my experience in journalism and writing in both print and online formats, I strive to provide reliable information that resonates with audiences from all walks of life.