The protests in the capital, which took place for the second day in a rowresumed this afternoon after police forcibly dispersed hundreds of protesters and pepper-sprayed them.
Hours earlier, a crowd gathered near Wulumuqi Street – the Mandarin name for the city of Urumqi – with people chanting "Xi Jinping, resign, resign!", according to a video posted on social media, according to the news agency. AFP news.
In Urumqi, in the Xinjiang region (northwest), 10 people died Thursday in a fire, so the protesters in Shanghai brought flowers and candles to the street of the same name. The accident reactivated the discontent of Chinese citizens over the confinements.
Anger and frustration among protesters and on social media has been compounded since the fire because overly strict lockdowns in the face of the Covid-19 pandemic are believed to have delayed rescues.
Authorities said on Saturday that Urumqi "had reduced social broadcasts to zero." and that they would restore "normal life" in low-risk areas in an orderly fashion.
Protests against anti-Covid measures have been taking place since Friday in China, where street demonstrations are rare.
protests in universities
In Beijing, hundreds of students from the Tsinghua University They held a protest that followed another rally held last night in the Peking Universityand several similar manifestations in other Chinese cities against sanitary measures.
Videos posted on social networks showed a crowd outside the university dining room, gathered around a person who was giving a speech.
protests in wuhan
Protests were also organized in the city of Wuhan, in the center of the country, where the first cases of coronavirus were detected.
Videos posted on social media claiming to have been recorded in Nanjing, Guangzhou and at least five other cities showed protesters grappling with police in white protective suits or dismantling barricades used to block off areas and neighborhoods, according to the ANSA news agency.
Coronavirus in China
China is the last major economy that maintains the "zero covid" strategy, with confinements, extensive quarantines and massive tests to eradicate sources of infection as soon as they appear.
This Sunday, China registered 39,506 local infections of Covid-19, a record number for this country of 1.4 billion inhabitants.
Source: Ambito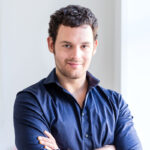 David William is a talented author who has made a name for himself in the world of writing. He is a professional author who writes on a wide range of topics, from general interest to opinion news. David is currently working as a writer at 24 hours worlds where he brings his unique perspective and in-depth research to his articles, making them both informative and engaging.