"That means that the population is in danger and the activity of the volcano intensified."PVMBG spokesman Hendra Gunawan told Kompas TV.
According to rescue services, 1,979 people from six villages were evacuated and transferred to 11 shelters. The inhabitants of the towns adjoining the mountain fled before a huge cloud of ash arrived.
Local authorities sounded the alarm with bamboo drums and the sky darkened as if it were midnight, with monsoon rain mixed with ash, according to an AFP reporter on the scene.
Rescue services reported "fiery avalanches", caused by blocks of lava that broke off the summit during the eruption and flowed towards the base of the volcano.
At the moment there are no victims, but the authorities advised the inhabitants to stay at a minimum distance of eight kilometers from the volcano's crater.
They also asked to avoid a 13 km long area located next to a river in the southeast of Mount Semeru, towards which a cloud of volcanic ash was heading.
Mount Semeru, in East Java, is the highest point on the island at 3,676 meters.
"It was dark and it was raining. The rain was not only water, but it had volcanic ash. It was like mud," said an AFP journalist from Lumajang, where the volcano is located.
"There was no noise or tremors, but suddenly hot clouds appeared," he added.
Local relief group Irannala Rescue sent AFP videos showing a huge cloud rising above the crater to hide the sun. In other images, neighboring towns are seen covered in ash.
The authorities opened reception centers for the displaced and distributed masks to the inhabitants to protect them from contamination and ash.
After the eruption, the internet was cut off and the telephone network had faults, according to an AFP journalist.
The volcano's last eruption, exactly one year ago, killed at least 51 people.
Mud and ash flows engulfed entire villages and nearly 10,000 people had to flee their homes. Another eruption took place two days later.
A bridge connecting two districts in the region, which had been under reconstruction since last year, was heavily damaged on Sunday, according to the PVMBG.
Indonesia is located in the Pacific Ring of Fire, where the clash of tectonic plates causes strong volcanic and seismic activity. The Southeast Asian archipelago has almost 130 active volcanoes.
Source: Ambito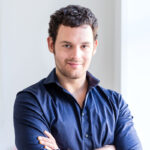 David William is a talented author who has made a name for himself in the world of writing. He is a professional author who writes on a wide range of topics, from general interest to opinion news. David is currently working as a writer at 24 hours worlds where he brings his unique perspective and in-depth research to his articles, making them both informative and engaging.