Harry, 38, writes that during a dispute in 2019 in the kitchen of their London home, William called the former American actress, whom the younger brother had married a year earlier, "difficult", "rude" and "rough".
"He grabbed me by the (shirt) collar and threw me to the ground. I landed on the dog's bowl, which broke under my back, the pieces cutting me."according to a quote from the book.
Harry then asked his brother, who seemed "sorry and apologetic", to leave.
The British newspaper also reproduces a dialogue between the two.
William "turned and said 'You don't have to tell Meg'." "You mean you attacked me?" the younger brother asked. "I didn't attack you, Harold," replied the current Prince of Wales, now 40, who seemed to use that nickname to refer to Harry.
As is its custom, Buckingham Palace did not comment on the matter.
The British royal family has been preparing for months for the potentially explosive revelations contained in the memoirs of the prince who shook the monarchy in 2020 when, together with Meghan, he announced that they were leaving their duties and going to live in the United States.
The publication was disrupted by the death in early September of his grandmother, the Queen Isabel IIat the age of 96 and after more than seven decades of reign, who brought his father to the throne, Charles III74, who will be officially crowned in May.
After years of rumors about the tumultuous relationship between the two brothers, very close in their teens due to the death of their mother, the Princess Dianain 1997, Harry settled scores with William in a controversial documentary series titled "Harry & Meghan"premiered by Netflix in December.
In it, he and Meghan, 41, recounted their difficulties within the royal family and blamed much of their unhappiness on racist attacks against the former actress, who is mixed-race, and harassment by the British tabloid press.
But Harry also blamed his brother's entourage for the negative media coverage he claims they were victims of.
According to Harry, his popularity "stole prominence" to other members of the royal familylike his brother and his wife, Kate, now 40-year-old Princess of Wales, which generated resentment in his brother's environment.
Since they went to California, where the exactriz's family and friends live, the image of the couple has plummeted in the United Kingdom, where many accuse them of being selfish and exploitative.
Harry assures that he wants "a family, not an institution", as seen in excerpts from a television interview with ITV in the United Kingdom and CBS in the United States, and whose broadcast is scheduled for this Sunday, the AFP news agency reported.
"I would like my father back. I would like my brother back"Harry adds.
Although they appeared together, with their respective wives, in September before the British gathered in Windsor to pay tribute to their late grandmother, it seems that the two brothers have hardly spoken since Harry and Meghan moved to the United States.
From there, they launched harsh accusations against the royal family in an explosive interview in March 2021 with the television star. Oprah Winfreyincluding one on racism.
"We are not a racist family at all," William retorted angrily.
Source: Ambito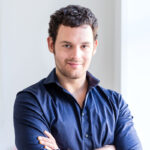 David William is a talented author who has made a name for himself in the world of writing. He is a professional author who writes on a wide range of topics, from general interest to opinion news. David is currently working as a writer at 24 hours worlds where he brings his unique perspective and in-depth research to his articles, making them both informative and engaging.