This closure, the second of the airport since the Cumbre Vieja volcano erupted on September 19 on this island of the Atlantic archipelago of the Canary Islands, "may not last," the spokeswoman added.
Since Wednesday night, the airline company Binter announced that it would cancel its Thursday flights. "For Thursday we canceled all our flights with La Palma. The stoppage will continue until conditions improve and allow flights to guarantee safety"Binter wrote on his Twitter account.
This airline was imitated by its competitor Canaryfly: "We once again temporarily suspend all flights to and from La Palma. This new temporary suspension of operations affects, for now, only flights this Thursday," he said.
La Palma airport interrupted its operations from September 25 to 29 also due to ash.
The eruption of the Cumbre Vieja, which has left no victims, forced the evacuation of more than 6,000 people and caused enormous damage to this small island of 85,000 inhabitants.
More than 1,000 buildings have been destroyed by lava, which has covered more than 400 hectares of the island. In addition, the lava that solidifies when it comes into contact with the water has created a kind of platform that goes into the sea, of about 40 hectares, according to the latest data from the Volcanological Institute of the Canary Islands (Involcan).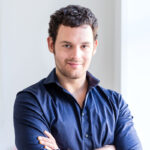 David William is a talented author who has made a name for himself in the world of writing. He is a professional author who writes on a wide range of topics, from general interest to opinion news. David is currently working as a writer at 24 hours worlds where he brings his unique perspective and in-depth research to his articles, making them both informative and engaging.