"Xi said he is especially concerned with rural areas and the rural dwellers after the country adjusted its coronavirus response measures," the state news agency Xinhua reported on calls made by the ruler to local authorities.
"He insisted on efforts to improve medical care for those most vulnerable to the virus in rural areas," Xinhua added.
"Epidemic prevention and control entered a new phase and we are still in a period that requires great efforts (…) to address the limitations in epidemic prevention and control in rural areas"he pointed.
national reactivation
Transit authorities anticipate that more will be carried out more than 2 billion trips in a 40-day period between January and February in China, nearly double last year and 70% of the pre-pandemic level.
Xi Jinping on Covid-19
"Prevention and control are still under pressure, but the light is before us, persistence is victory," Xi added.
The Chinese president stressed that he is "more concerned with rural areas and farmers. Medical facilities are relatively weak in rural areas, so prevention is difficult and the task is arduous"and stressed that the elderly are a top priority of the regime.
Rural areas in China
The more isolated areas, far from urban areas, are full of state health workerswho are touring outlying villages to vaccinate the elderly, in a initiative that the official news agency Xinhua he described as the "last mile" effort.
Clinics in rural towns and cities were equipped with respirators and rescue vehicles in areas considered at risk, with the establishment of teams of volunteers to transport people in need.
Source: Ambito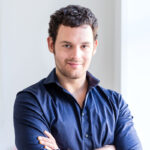 David William is a talented author who has made a name for himself in the world of writing. He is a professional author who writes on a wide range of topics, from general interest to opinion news. David is currently working as a writer at 24 hours worlds where he brings his unique perspective and in-depth research to his articles, making them both informative and engaging.