"We are teachers, we are not criminals", "No to starvation wages or death pensions", were some of the slogans that marked the protest led by some 2,000 attendees.
"We don't want a confrontation. What we want is to march, we want to defend the rights of workers", affirmed Eduardo Sánchez, president of the National Union of Workers of the UCV.
Sánchez expressed that "the democracy that is commemorated is not only a vote, it is not only the participation of parties, it is inclusion, quality of life and we say there is no inclusion or quality of life."
"Salaries are poor, people are exhausted, we cannot survive on 6 dollars when the basic food basket is around 500 dollars. We have every right to be in the streets," she stated.
Likewise, José Gregorio Alfonso, president of the UCV Teachers Association, warned that they will not leave the streets until they achieve a salary increase that is discussed, indexed and based on more than 400 dollars to cover the basic basket.
"We are going to discuss the collective agreements and make a rational element. We all bet that the country will be better, nobody here has a hidden agenda, "she warned.
Warning
Meanwhile, Carlos Salazar, from the Trade Union Coalition, stressed that in the 24 states of the country "we are in resistance, and protest, but in a civilized way, to avoid being hit with tear gas, shots, to justify that we are using violence."
"If Maduro has something to be watching, it is that a tide of civilians is telling him, just as you fire us, we want your dismissal rating here because you have done a lousy job," he said.
Salazar denounced that Maduro intends to increase the salary "to 50 dollars a month when the basic basket exceeds 500 dollars."
Riot police officers formed barriers at various points along the route to prevent road blockades. Some of the protesters asked them to join the fight to achieve a "decent" income in the country where the minimum wage is equivalent to about 7 dollars. "Police listen, join the fight!" they chanted.
Source: Ambito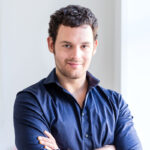 David William is a talented author who has made a name for himself in the world of writing. He is a professional author who writes on a wide range of topics, from general interest to opinion news. David is currently working as a writer at 24 hours worlds where he brings his unique perspective and in-depth research to his articles, making them both informative and engaging.