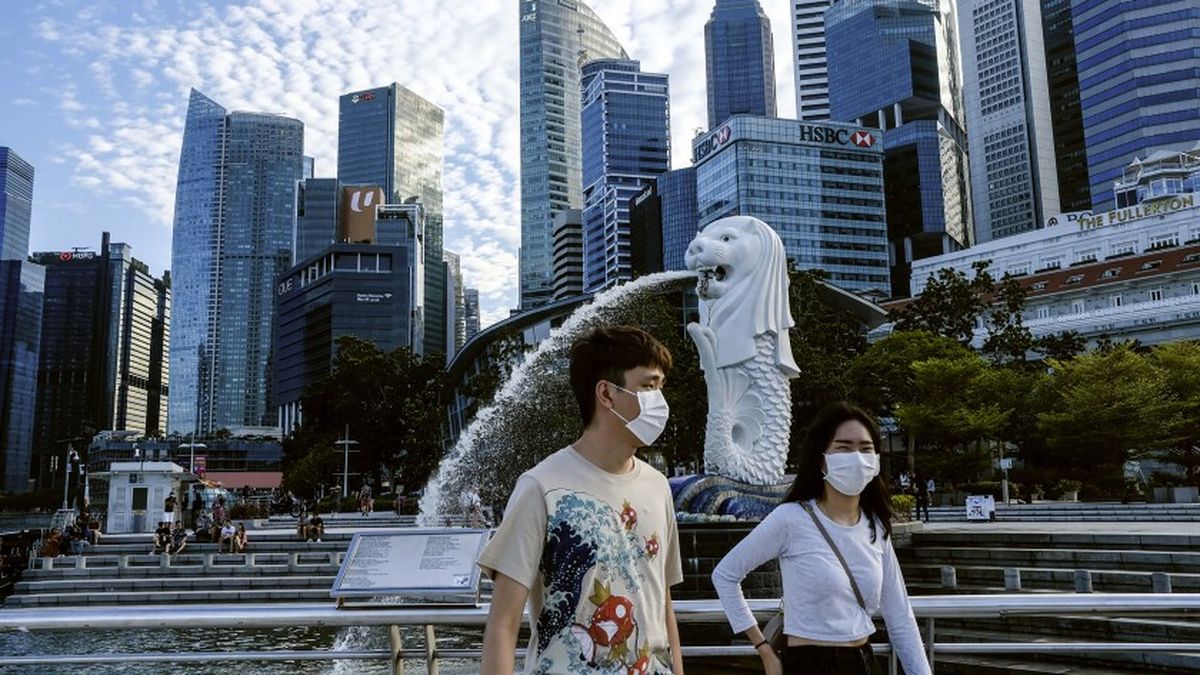 Scientists are still learning about the variant, first identified earlier this week, but the news plunged global stocks and oil amid fears of the effect that new travel restrictions could have on already damaged African economies. for the pandemic.
The variant has a spike protein that is extremely different from the original coronavirus on which the vaccines are based, the UK Health Security Agency said, raising fears about the likelihood of success of current injections, so far effective. against the better known delta variant.
"As scientists have described it, (this is) the most notable variant they have detected to date," British Transport Minister Grant Shapps said in an interview with the Sky News channel.
The World Health Organization will hold an expert meeting in Geneva. Professionals in the field will discuss the risks that the new variant B.1.1.529 poses and whether it should be declared as a "variant of interest" or "variant of concern," according to a spokesperson for the agency.
"I think we have to recognize that this virus is most likely already present elsewhere. This way, if we close the door now, it's probably going to be too late."said Ben Cowling of the University of Hong Kong.
South African authorities will contact the UK authorities to try to reconsider their ban, the country's Foreign Ministry reported in Pretoria.
"Our immediate concern is the damage that this decision will cause to the tourism sector and companies of both countries," South African Foreign Minister Naledi Pandor said in a statement.
Several European countries had previously expanded the scope of their booster vaccination and tightened their restrictions, with the continent battling a fourth wave of the coronavirus, led by the more well-known delta variant. Many countries in the region have reported a record daily increase in cases.
Italy
An entry ban was imposed on people who have visited a group of southern African states in the last 14 days, while Germany will declare South Africa a virus variant zone after the detection of the new variant in that country, he said. a source from the German Ministry of Health.
After relaxing some of its travel restrictions earlier this month, India's central government issued a warning to all states to test and rigorously monitor international travelers from South Africa and other countries. " risk".
Israel
Its citizens will be banned from traveling to southern Africa after detecting a case of the new variant in a traveler returning from Malawi.
"We are on the brink of a state of emergency"said Israeli Prime Minister Naftali Bennett, according to a statement released by his office, adding: "Our main criteria is to act fast, energetically, now."
Singapore
Singapore's Health Ministry said it will restrict arrivals from South Africa and nearby countries as a precaution, while Japan tightened border controls for visitors from South Africa and five other African countries.
Source From: Ambito