The Labor Department said in its employment report that nonfarm payrolls increased by 194,000 jobs in September, against a forecast of 500,000.
Analysts said that despite disappointing labor data, the Fed is likely next month to announce plans to cut its $ 120 billion in monthly bond purchases.
"Obviously the overall payroll figure was on the weak side, but with the upward revisions of the previous two months, I'd say it was a good enough report or a decent report for the Fed to start tapering. '"said Kathy Jones, chief fixed income strategist at the Schwab Center for Financial Research.
The yield on the five-year note, which is more sensitive to intermediate interest rate hikes, reached highs since February 2020 at 1.059%.
Gold advanced, dollar retreated
The poor employment data in the US caused gold to hit two-week highs this Friday, although it later cut its gains, affected by the rise in the yields of the US Treasury bonds.
Spot gold rose 0.2% to $ 1,758.86 an ounce after hitting $ 1,781.20 earlier, its highest since Sept. 22.
The dollar index, which tracks the greenback against six major currencies, was down 0.1% at 94.067 although not far behind last week's one-year high of 94.504.
Mazen Issa, senior currency strategist at TD Securities, said the disappointing employment figure could cause the dollar to fall, but that weakness would likely be short-lived.
The weakness of the US currency helped the British pound to remain stable on Friday, which allowed it to close the week with a 0.6% increase, as expectations of an increase in interest rates offset concerns about the fuel crisis and labor shortage.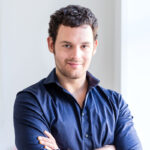 David William is a talented author who has made a name for himself in the world of writing. He is a professional author who writes on a wide range of topics, from general interest to opinion news. David is currently working as a writer at 24 hours worlds where he brings his unique perspective and in-depth research to his articles, making them both informative and engaging.