And it is that, until the financial crisis of 2008/9, the interest rates they were the gravitational force that maintained the integrated banking model of deposits and loans. "Without this gravity, several distortions shook the sector. Banks were deprived of a major source of revenue, prompting them to change their approach," the report states.
This, in turn, strengthened the product portfolio within most of the banks and, at the same time, the Fintech universe exploded, which profoundly affected the customer experience.
However, the return to rate hike that occurred recently made a return to the traditional business of banks. And, in this context, Accenture anticipates the following trends for the sector this year:
Trend 1: Rising exchange rates catalyze product innovation
They point out that the rise in interest rates will drive product innovation from banks And they anticipate that renewal trend will come in the form of Amazon Prime-like offerings: a personalized and integrated suite of products and services, a value proposition amplified by a multiplier effect.
"The banks that are likely to do best over the next year will be those that re-integrate their products into a comprehensive, deposit-driven offering that generates higher benefits by addressing the totality of each customer's needs," the report states.
Trend 2: The renaissance of the branch
The pandemic has shown that without face-to-face interaction, most banks struggle to maintain close and loyal customer relationships. As Accenture describes, "the Digitization led to consumers being more self-sufficientbut, at the same time, it eroded the differentiation between each bank, made it easier to switch banks and, in general, made banking much less personalized".
Thus, they consider that, this year, the banks they will invite customers back to their branches and welcome you home. More importantly, they will shift their focus from meeting specific needs and selling products to caring about the overall financial well-being of their customers.
"Banks will use their branches to get to know their customers better, show interest and empathy, offer advice and retain them," they predict.
Trend 3: The Metaverse is demystified
The metaverse is not new, but it remains obscure and difficult for many to understand. And the banks want a definitive answer to the obvious question: how can we make money from it? "Based on estimates, some analysts predict the market could grow to $8 trillion in just eight years," according to Accenture.
For this reason, they consider that the opportunity is "Too big" as to ignore it. And they assure that the metaverse it will be one of the biggest trends in banking in the coming years, providing it with significant value.
They warn, however, that it is difficult to imagine everything that it will cover, but some trends can be outlined. "Rapper Snoop Dogg bought land and built a virtual mansion on the Sandbox platform, after which a fan bought neighboring land for about $450,000. The question for bankers is: would they lend that $450,000? would you insure the property? The revenue streams could be substantial, and with 400 million users and more than 20 banks already established in the metaverse, someone will surely take advantage of the opportunity," the analysts observe.
Trend 4: Right Culture, Right Talent
Many of the positive changes employees have experienced as a result of the pandemic make them uncomfortable with the current banking culture. "Their rigid and compartmentalized structures they are clashing with employees who increasingly want to work in fluid and changing teams, acquiring new skills and often changing careers," says Accenture.
For this reason, they maintain that the leadership and culture of the banking sector must catch up with the new demands. And they ensure that successful banking companies will have a detailed plan that changes the size, cost and qualifications of their staff and aligns their recruitment, selection, mobility, development and retention strategies.
"They will reconsider their traditional vertical hierarchies and experiment with multifunctional teams in which competencies prevail. They will design fluid organizational models that support agile movement and work progression and a seamless collaboration between watertight compartments", foresees the report.
Trend 5: Risk is everywhere
The world is facing geopolitical and climatic instability, energy shortages and a spike in inflation. Globalization is becoming less fashionable as governments focus more on protecting national interests.
"Today, many more people are gaining experience digitally. The crypto world collapsed. With rising rates and a looming recession, analysts are once again predicting that delinquencies will skyrocket and it will stress the balance sheets of the banks ", they say from Accenture.
These new risks and challenges force specialists to determine – at high speed – what is the likely impact it will have on the bank's strategy and operations. Therefore, banks will need to take a more holistic and forward-looking approach to determine which risks should be prioritized, what are the appropriate responses, and which investments make sense at this time.
Trend 6: data becomes a product
"You have to consider the data like oxygen that feeds every action of the bank," according to the report. The value that the bank and its customers have must receive the same treatment as a product and the data must have owners who identify and define the use cases, clean them up and establish the APIs and structures that allow the different teams and systems of all parts of the bank access them.
These product owners must promote data and help the company use them as effectively as possible. "We are not going too far if we say that they should be incentivized to help the bank meet data usage targets," they say.
Trend 7: Fintechs will become enablers
The number and value of the fintech operations Have decreased. In the third quarter of 2022, private company financings and acquisitions worldwide fell 73% from their peak in the third quarter of 2021.
However, they maintain that, although the fintech they can become a less direct threat, "banks should not rest on their laurels". Start-ups will continue to innovate, and as industry enablers they will allow traditional competitors to improve their offerings.
Thus, they recommend that banks should be able to reassert themselves as the "rightful owners of banking", catching up with fintechs in the provision of customer services, experiences and value. But to do so they will need to develop or acquire market advantages and new technologies.
Trend 8: green comes true
Most of the banks have responded positively to their role in reducing greenhouse gas emissions greenhouse effect. Many joined the Glasgow Financial Alliance for Net Zero after COP26 in 2021, and a recent Accenture survey revealed that nearly 60% of the world's top banks want to pioneer the global transition to a Net economy. Zero.
The problem is that they are not designed to take on the full spectrum of risks that such a global transition entails. Thus, for Accenture, "a more realistic approach to finance a green economy would be to look beyond banking, to an ambitious public-private partnership."
Trend 9: centrality in life
In 2023, banks move from thinking about customer journeys to their intentions and it implies that they will work to better understand the different forces that shape the lives of clients and offer the solutions that best suit their individual contexts.
"Banks' best defense against bigtechs and superapps will be to widen their openness and focus on their customers, not just as consumers of specific banking products, but as complex and multifaceted human beings who do their best to adapt to circumstances that escape to your control", says the work.
Trend 10: A change in mindset
The technological modernization it is, of course, an "eternal" process, for the consultant. And they consider that, for the reasons stated, 2023 will be the turning point for the start of the modernization of the core.
Source: Ambito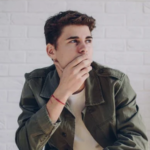 I am a 24-year-old writer and journalist who has been working in the news industry for the past two years. I write primarily about market news, so if you're looking for insights into what's going on in the stock market or economic indicators, you've come to the right place. I also dabble in writing articles on lifestyle trends and pop culture news.