It should be noted that in In January, the informal dollar advanced $35 (+10.1%), while so far in February it has accumulated a fall of $2 (-0.5%).
EcoGo's economist, Lucio Garay Mendezexpressed in dialogue with Ambitsaid that "probably the blue dollar remains in the area where it has been for many weeksalthough at the same time the chances are rising that it could start to rise at any moment".
"It's an election year so we expect there to be more volatility and that will make it move. Announcement of candidacies, the debt conflict in pesos, the drought and the less availability of dollars, are some of the noises that can boost the blue dollar, however, the question is always when," he closed.
Price of the blue dollar in the year
so far 2023the blue dollar accumulate a raise of $33 after closing 2022 at $346.
In 2022, the informal dollar advanced $138 (+66.4%) after closing 2021 at $208.
During 2021, the Dolar blue registered an increase of 25.3% ($42), half compared to the inflation of the period (50.9%). However, it is worth remembering that in 2020 it had shown a sharp jump of 111% (compared to inflation of 36%).
It should be remembered that the informal dollar rose $2 in October (+0.7%) after falling in September, registering a drop of $2 (-0.7%). Let us remember that in August it had yielded $6 (-2%).
In the seventh month of the year, the The parallel dollar had climbed $58 (+24.4%), which represents its biggest monthly advance of the year to date.
Previously, it had risen $31 (+15%) in June, after rising $6.50 (+3.2%) in May.
The parallel dollar rose 50 cents in April, and lost $11 in March, its worst performance in 14 months. Last February, it fell $6.50 (-3%), after rising $5 or 2.4% in January.
What is the blue dollar?
The value of Dolar blue it has a substantial difference with the official dollar, which is purchased in banks and has an established price. Its sale is in the informal market, without regulations or limits, and for this reason it is generally operated at a higher value than the official dollar.
Why is it called a blue dollar?
It is not clear the origin of Dolar blue as a name for the ticket operation in the informal market. But there are theories.
An explanation of its name indicates that it is called that way because in English, "blue", in addition to naming the color blue, refers to something "dark".
Another theory relates it to purchase operations through bonds or shares of companies known as "blue chips." They also link it to the approximate color that appears when a fiber is applied to detect counterfeit bills.
Qatar dollar price, Friday, February 24
He qatar dollar -which includes 30% of the COUNTRY tax, 45% deductible from Income Tax and Personal Property Taxand a new perception of 25% on account of Personal Assets- earned 80 cents up to the $405.76.
This exchange rate applies to consumption abroad with debit and credit cards over $300 per month.
Price of the tourist dollar or card dollar, Friday, February 24
The tourist dollar or retail card plus 30% of the COUNTRY Tax, and a perception of 45% deductible from the Income Tax and of Personal property for consumption with cards abroad up to $300 a month- climbed 70 cents and closed at $355.04.
Savings dollar price, Friday, February 24
The dollar savings or solidarity dollar -which includes 30% of the tax COUNTRY and 35% deductible from Income Tax Earnings and Personal Property– increased 66 cents to $334.75.
Price of the wholesale dollar, Friday, February 24
The wholesale dollar, that directly regulates the BCRA, it rose 37 cents to $195.68. During the week, limited by the Carnival holidays, this exchange rate appreciated $2.49 (+1.3%), below the $2.68 (+1.4%) increase of the previous week.
Price of the CCL dollar, Friday, February 24
He Dollar Cash with Settlement (CCL) -operated with the GD30- it closed almost stable (it gave up only one cent) to $367.02, the lowest value in more than two weeks. Meanwhile, the gap with the wholesale exchange rate was located in the 87.6%, minimums since January 11. In the short week, the CCL accumulated a drop of $2.78 (-0.8%).
MEP dollar price, Friday, February 24
He dollar MEP or dollar Bag -operated with the GD30- recorded a drop of 48 cents (-0.1%) and closed at $356.78. Consequently, the spread with the officer closed at 82.3%. Thus, between Wednesday and Friday, The stock dollar recorded an advance of $1.19 (-0.3%).
Price of the crypto dollar, Friday, February 24
He Crypto dollar or Bitcoin dollar loses 0.02% to $366.66, based on the average among local exchanges reported by Coinmonitor.
More notes on Dollar and Dollar blue
Source: Ambito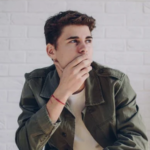 I am a 24-year-old writer and journalist who has been working in the news industry for the past two years. I write primarily about market news, so if you're looking for insights into what's going on in the stock market or economic indicators, you've come to the right place. I also dabble in writing articles on lifestyle trends and pop culture news.