The move will impact Coinbase.com (Simple and Advanced Trade), Coinbase Pro, Coinbase Exchange, and Coinbase Prime, it was reported. On the other hand, from the exchange platform they clarified that those clients who have BUSD funds will be able to continue accessing them and will be able to withdraw them when they want.
For his part, Paxos Trustthe BUSD issuing companyindicated that customers They will be able to redeem their BUSD tokens until at least February 2024the date on which it will possibly stop supporting the stablecoin.
The reasons for the decision
"Our determination to suspend trading in BUSD is based on our own internal monitoring and review processes. When reviewing BUSD, we determine that you no longer meet our listing standards and it will be suspended," a company spokesperson told various US media.
As clarified on the Coinbase website, the digital assets that are traded on the platform go through a "rigorous vetting process that evaluates assets against legal standards, compliance and technical security". In addition, they traverse additional business evaluations and one continuous monitoring to ensure that standards continue to be met.
Investigate Paxos
Furthermore, it should be remembered that this happens within the framework of Paxos Trust He received a wells notification by the Securities and Exchange Commission (secfor its acronym in English) in which he was informed about a possible violation of laws US Feds.
Within this framework, since February 21, the company stopped minting new tokens and he dedicated himself to defending himself against the accusations.
Source: Ambito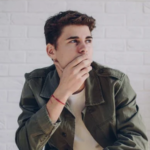 I am a 24-year-old writer and journalist who has been working in the news industry for the past two years. I write primarily about market news, so if you're looking for insights into what's going on in the stock market or economic indicators, you've come to the right place. I also dabble in writing articles on lifestyle trends and pop culture news.