And it is that that bank had to present its report to the Securities and Exchange Commission (SEC) and has delayed it, arguing that it has to finish closing the company's 2022 audit report.
Silvergate: a crypto-friendly bank, at risk
Apezteguía explains that this bank was closely linked to FTX and Alameda Research, two companies that collapsed due to the crypto fall that occurred in the last year, which is why it also suffered the collapse of FTX and, in the last four months of last year, had withdrawals by clients for more than US$10,000 million.
"That's why the delay in filing the report raised fear now again and, since Silvergate He requested a strong loan to sustain himself despite the crypto crisis, this delay causes nervousness and has repercussions in a strong drop in Bitcoin", describes Apezteguía.
This is even more accentuated because Bitcoin remains in a general bearish stage, despite the recent recovery. This is reflected by the expert accountant in cryptocurrencies and finance, Santiago Amat, when he says that "the crypto market is in a year of lateralization in which it saw a good rebound of more than 23%, and even, in some cases, 30%". However, it is not a consolidated recovery yet.
The expectation before the rates of the FED impacts on Bitcoin
Above all, because, as indicated by Amat, "persistent inflation in the United States creates a reason for us to think that the Fed rates in 2023 will tend to rise, which may push Bitcoin downward vs. American dollar".
That's not a good thing for them. risk assetshe warns. And, in this context, for him, beyond the Silvergate case, the fact that some institutions that bought a Bitcoin at $16,000 or $18,000, now, they want to take profit. "I think that in this fall there is a great taking of profits", contributes Amat.
In a similar vein, Gastón Rodríguez, from the Investment Group, points out that "in order to understand Bitcoin, you have to understand the main markets of the United States, which showed a bullish rally from the floors of the Covid-19, as we saw, in the S&P index mainly ". For him, then, what has been seen in recent times is a reversal of a very strong rise.
Is it a buying opportunity?
And, in this context, he rules out that a breaking the crypto systembut what he considers to be happening is that "the big ones want to sell when they want and they are buying now, so they create fear so that the price will not go up at this time". Consequently, for Rodríguez, the current moment is a buying opportunity.
He maintains that Bitcoin had a floor of $18,000 and is now lateralizing for weeks and that it is an asset that reacts in line with the main markets in the United States, so he believes that "this dump is not to be scarednothing is breaking." He sees it as an opportunity to buy, for example, technology stocks, as he acknowledges that crypto is very volatile and might be a riskier investment.
However, Apezteguía also agrees with little alarmism when pointing out that the relationship between bitcoinn with the US financial markets and the still weak situation of the crypto recovery They mean that there are still factors that play against that cryptocurrency and the conditions are in place for the 'dump' to happen this Friday, but he rules out that it could reach levels close to $20,000 right away. "If Silvergate does file the report, it is likely that things will calm down a bit. You have to see how the issue continues, "she clarifies.
Source: Ambito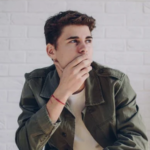 I am a 24-year-old writer and journalist who has been working in the news industry for the past two years. I write primarily about market news, so if you're looking for insights into what's going on in the stock market or economic indicators, you've come to the right place. I also dabble in writing articles on lifestyle trends and pop culture news.