1. The purchase price
The Swiss bank is paying more than $2 billion for its competitor. It will be an all-stock deal and will be priced at a fraction of Credit Suisse's closing on Friday, when the bank was valued at about 7.4 billion francs ($8 billion).
UBS will now pay more than 0.50 Swiss francs per share on its own shares, above today's offer of 0.25 Swiss francs, but well below Credit Suisse's closing price of 1.86 Swiss francs on Friday. .
2. State intervention
The Swiss National Bank and the stock market regulatory commission lobbied for this merger to take place. They admitted that the purchase of Credit Suisse was the only solution to avoid the bank's collapse with international implications.
The Swiss National Bank has agreed to offer a $100 billion liquidity facility to UBS as part of the deal, according to the Financial Times. Swiss authorities are prepared to change the country's laws to circumvent the shareholder vote. The plan, negotiated in hastily arranged crisis talks over the weekend. But it is worth remembering that the Swiss Central Bank had already offered its help: on Thursday they provided liquidity support to try to save Credit Suisse from bankruptcy but they did not succeed.
The US authorities also worked together with the Swiss authorities as both banks are considered to be systemically important.
Another important fact is that at first it was considered to nationalize the bank. However, given the possibility that UBS agreed to buy it with some conditions, that idea was scrapped.
In turn, the Swiss Confederation will grant a guarantee equivalent to more than 9,000 million euros to reduce the risks incurred by the bank UBS (SIX:UBSG) when it absorbs Credit Suisse (SIX:CSGN), the minister said on Sunday of Finance, Karin Keller-Sutter.
This guarantee works "as if it were insurance" and will cover eventual losses "of a very specific portfolio" of Credit Suisse and only if these losses exceed a threshold that the minister did not specify.
Keller-Sutter indicated that the bankruptcy of Credit Suisse "would have had irreparable consequences" not only for Switzerland, but for banks in the rest of the world and that for this reason "we assume responsibilities that go beyond our own borders."
3. Guarantees
The UBS is seeking $6 billion from the Swiss government as part of a guarantee package intended to cover the winding down of Credit Suisse's operations and the costs of eventual litigation.
Their union will give rise to a banking giant that will have to be much more supervised and with more demanding regulatory requirements (capital, for example) and an entity will be created with some 120,000 employees and a volume of assets of more than 1.6 trillion dollars. .
Can you calm down to avoid contagion?
The acquisition of the 166-year-old Credit Suisse marks a historic event for the nation and global finance. The former Schweizerische Kreditanstalt was founded by the industrialist Alfred Escher in 1856 to finance the construction of the railway network. It had become a global power symbolizing Switzerland's role as a global financial center, before struggling to adapt to a changing banking landscape after the financial crisis.
UBS traces its roots to some 370 separate institutions spanning 160 years, culminating in the merger of Union Bank of Switzerland and Swiss Bank Corporation in 1998. After emerging from a state bailout during the 2008 financial crisis, UBS earned a reputation for To be one of the world's largest wealth managers, serving high and ultra-high net worth individuals globally.
While Credit Suisse avoided a bailout during the financial crisis, in recent years it has been plagued by a series of blowups, scandals, leadership changes and legal troubles. Clients had withdrawn more than $100 billion in assets in the final three months of last year as concerns mounted about their financial health, and the outflows continued even after it appealed to shareholders in a 4-month capital raise. billion francs.
Following the merger announcement, at least two major banks in Europe are examining possible contagion scenarios in the region's banking sector and expect the Federal Reserve and European Central Bank to step in with stronger signals of support.
The fallout from the crisis of confidence at Credit Suisse Group AG and the failure of two US banks could continue to ripple through the financial system this week.
Source: Ambito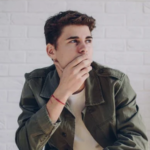 I am a 24-year-old writer and journalist who has been working in the news industry for the past two years. I write primarily about market news, so if you're looking for insights into what's going on in the stock market or economic indicators, you've come to the right place. I also dabble in writing articles on lifestyle trends and pop culture news.