Ten days ago, the Central Bank (BCRA) raised the interest rate fixed term traditional by 300 basis points in a context in which inflation in February was 6.6%. For this reason, investors and savers begin to analyze their strategies and evaluate how to continue: many wonder what is best, whether a traditional fixed term, a UVA or going to a mutual investment fund (FCI).
"As a result of the rate adjustment made by the BCRAthe traditional fixed terms for human persons up to $10 million were left with a nominal annual rate (ANR) of 78% (previously it was 75%), which means that every 30 days the return will be 6.41% and, in terms of the effective annual rate (TEA), this is by reinvesting the interest at the expiration of each 30-day cycle, the performance became 112.9%", he explained to Ambit the analyst at F2 Financial Solutions, Andrés Reschini.
Although the numbers may seem interesting, Reschini considers that, for those who want to hedge against possible higher inflation and do not need to have the capital for at least 90 days, a better option than these instruments is the fixed term UVA +1%.
Fixed term: times and inflation, key element
And it is that, as pointed out by the economist Diego Martínez Burzaco, Head of Research & Strategy, of Inviu, "with the inflationary acceleration January, February and March, the fixed term rate is almost even with that index". He anticipates that, going forward, the inflation issue looks very challenging, so if you bet on the traditional fixed term, which offers an effective annual rate of 113%, "the play is very finite." But the main advantage of these instruments is that the terms are from 30 days.
This is also highlighted by Juan Ignacio Alra, Portfolio Manager of Southern Trust, when he states that "time will tell if it beats inflation, which according to analysts is above 100%, but the good thing about this instrument is that we can renew it every 30 days and analyze the investment situation every month".
While, in UVA, the minimum term is 90 daysTherefore, they protect against inflation plus a plus, but they have less liquidity than the traditional fixed term and, Alra points out that, in a context close to the elections, 90 days is a considerable term.
Consequently, Martínez Burzaco assesses that, for those who want to cover themselves from possible higher inflation and do not need to have the capital for at least 90 days, they can opt for the fixed term UVA +1%.
A key variable to make this decision, as mentioned by the economist Federico Glustein, will be to see the inflation evolution. In this regard, he anticipates that "an acceleration of the CPI is expected, but that, for the moment, the rate of that index continues slightly above", since it details that the traditional fixed term offers a compound interest of 9.28%, while the UVA with rent frozen for 90 days offers a return close to the traditional one, always with inflation delayed.
What about Mutual Investment Funds?
And finally, an interesting alternative are also the Common Investment Fund (FCI)which, as indicated by Alra, provide more versatile options and with much more liquidity, since the market has several options and all with withdrawal of investments from the same day, the next or 2 days.
In this regard, Glustein points out, on the other hand, that a part of these instruments invests in fixed terms, which, according to his view, makes those that grant a fixed rate in terms of average more convenient. "These funds have been contributing maximums of up to 9% per month, more than those tied to the CER, but you have to lean towards knowledge, so that it yields a positive or neutral return in real terms," ​​he says. And, in this sense, he assesses that the CERs are appropriate because they have neutral or slightly positive returns.
In short, the variety offered by these instruments is located from Linked dollar funds to CER funds, going through a wide range of options. "There are more instruments on the market that allow you to keep up with inflation or try to beat it," says Alra. Although, of course, each one carries its risks and possible rewards. That is why she clarifies that it is important for the investor to know his preferences, since the market offers several interesting tools.
Source: Ambito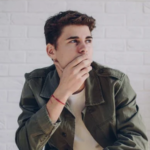 I am a 24-year-old writer and journalist who has been working in the news industry for the past two years. I write primarily about market news, so if you're looking for insights into what's going on in the stock market or economic indicators, you've come to the right place. I also dabble in writing articles on lifestyle trends and pop culture news.