Luxury wedding: traditional profile
Who are looking for a celebration "full cloth" They are usually willing to face any type of expense, in order to live a unforgetable experience. The options, in this case, are endless. From ballrooms with spectacular views to five-star hotels, the range of proposals is enormous.
Hall in Puerto Madero: by day, $1,200,000; at night, $2,200,000.
The value corresponds to a "golden" service, which includes every detail. Among them:
Table linen (napkins and tablecloths in white and/or black)
Crockery and glassware
Catering (reception, formal or informal lunch, main dish or casserole + dessert, sweet table and breakfast)
Drinks
Free drinks bar
Maintenance, cleaning and security staff
Chief coordinator
waiters and bartender
DJ (technical included)
Screen for audiovisual projections
Sound, runway lights and operator
Hot/cold air conditioning
generator set
For fans of green spaces, the San Isidro Racecourse also opens its doors. The covered per adult person costs $24,570. That is to say that, taking into account all those present, the price would rise to a total of $2,457,000. It stands out for having: free parking, Internet, three gastronomic reception islands (eastern Peruvian, Mediterranean Spanish, Italian, Creole, among others), view of the track and reception in the gardens, among other issues.
In case of hiring a musical band, an hour of a live show by Ráfaga costs US$25,000. Unlike other artists, such as Los Totora who charge $8,500,000this includes transfer and sound.
Whichever is chosen, It is suggested to reserve the date more than one month in advance. While the payment method is divided into two parts: 50% at the time the contract is signed, the remaining 48 hours prior to the coordinated day.
if you are looking extra helpsomeone who is in charge of certain tasks, it is suggested to go to a "wedding planner". This is a professional who is dedicated to organize and plan the event, under the preferences and needs of each couple. If you don't have time and you prefer to save yourself "headaches", this is a good alternative. Its base price is $97,000.
If you want to add fashion and fun to it, Trends go towards three hours of 360° platform service for photos and videos ($100,000), a self-adhesive glitter + rhinestones stand for one hour ($49,000) and sheets of 50 temporary tattoos ($5,500 regular and $6,500 neon).. The guests will be amazed by these creative and original ideas.
Traditional wedding, but at a lower price (intermediate profile)
Changing the party area reduces costs by up to 50%. For example, when choosing the Buenos Aires neighborhoods of Recoleta, Caballito, Almagro or Boedo, prices drop significantly.
An equipped room, which also has sound, lighting and image technology, offers the space and a set menu for $10,900 per person. To this must be added the "musical taxes"which is applied by the Argentine Society of Music Authors and Composers to regulate copyright.
By paying this, you access: living room with air conditioning and heating; catering, with reception, entrance, main meal, dessert, sweet table, end of party and cake; free faucet, with top brand drinks; repetition of dishes; DJ; crockery and table linen; centerpieces and necessary personnel.
"The values ​​are expressed in dollars and are taken at the official value of Banco Nación on the day of payment," warn other rooms. The average is usually US$500, with capacity for one hundred diners. It must be taken into account that the quote they report is maintained for 15 days.
Low cost wedding (informal profile)
In the ranking of preferences, there is the rent of the villas or old houses on the outskirts of the City of Buenos Aires. The price also varies if it is in the north, west or south zone. They are generally without assigned chairs and tables and more relaxed, an option chosen by the youngest.
For those who choose a open space surrounded by naturethe key is to go to a simple but elegant decorationsuch as fresh flowers. This way, you will achieve a warm and calm environmentwhich will make all the guests feel comfortable and enjoy the party.
without losing magic and charmyou will have in your hands an option that can be cheaper than doing it in an event room.
In Ezeiza, spaces are paid for $230,000. In case it's at night, 25% more must be added to the total. The proposal is complete, it includes: tables and chairs; air-conditioning; table linen, crockery and glassware; sound equipment; robotic lighting; reception and cleaning staff; locker room; projector and screen; among others.
In general, they differ by the possibility of getting into the pool. In addition, you can enjoy the different games, such as the table football, pool and pingpong.
What cannot be missing in this wedding is a bar with drinks, classic and fashionable drinks: champagne, whiskey, wine, beer, fernet with cola, Gin Tonic, Mojito, Manhattan, Aperol Spritz, Daiquiri and the inevitable Margarita.
Additional services are offered, at a general level. Among them: popcorn and snowflake rental ($6,000) and outdoor gazebo sets ($9,500).
Quotes are usually valid for ten days. "On the balance to be paid, an adjustment of 3% per month should be considered, or the variation of the CPI, whichever is greater," they clarify from a fifth.
Extra expenses
To any of these situations, you will have to add the following points.
Cake. On average, the price is $25,000. They are usually three-story, stuffed and yield approximately 60 servings.
Photography. Cover the 8 hours of the party leaves $110,000.
Invitations. The price varies depending on the design. Simple ones can cost $350,000, taking into account the hundred guests. Anyway, you can go to different editing platforms and do them manually. Thus, you will save money when sending them by WhatsApp.
Souvenirs. Although it depends on the size and the product, the base price is $600,000.
Signature book. A personalized one, with a wooden cover and ten pages, it costs $6,900.
Source: Ambito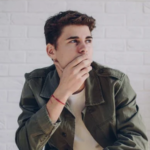 I am a 24-year-old writer and journalist who has been working in the news industry for the past two years. I write primarily about market news, so if you're looking for insights into what's going on in the stock market or economic indicators, you've come to the right place. I also dabble in writing articles on lifestyle trends and pop culture news.