The California Department of Financial Protection and Innovation reported Monday that it closed the First Republic Bank and appointed the Federal Deposit Insurance Corporation (FDIC) as receiver of the entity. The FDIC reported that, to protect depositors, it entered into a purchase and assumption agreement with JP Morgan Chase Bankto assume all deposits and "practically all of First Republic Bank's assets."
JP Morgan submitted a bid for all of First Republic's deposits. As part of the transaction, First Republic Bank's 84 offices in eight states will reopen today as branches of JP Morgan Chase, during business hours, the FDIC said in a statement. "All First Republic Bank depositors will become depositors of JP Morgan Chase Bank, National Association, and will have full access to all their deposits," the statement added.
Deposits will continue to be FDIC insured, and clients do not need to change their banking relationship to maintain their deposit insurance coverage up to applicable limits, the statement said. First Republic Bank customers should continue to use their current branch until they receive notification from JP Morgan Chase Bank that it has completed systems changes to allow other JP Morgan branches to process their accounts as well, it explains.
The First Republic Bank crisis
As of April 13, 2023, First Republic Bank had approximately $229.1 billion in total assets and $103.9 billion in total deposits.
The FDIC and JP Morgan Chase Bank are also participating in a loss-sharing transaction on single-family, residential and commercial loans it acquired from the former First Republic Bank, the statement said.
The FDIC, as receiver, and JP Morgan will share losses and potential recoveries on loans covered by the loss-sharing agreement. The loss-sharing transaction is expected to maximize the recovery of the assets by keeping them in the private sector. The transaction is also expected to minimize disruption to loan clients. In addition, JP Morgan Chase Bank will assume all qualifying financial contracts.
The deal with JP Morgan follows the government-led emergency auction that took place this weekend, in which authorities asked banks including JP Morgan, PNC Financial Services and Citizens Financial to submit bids. Bank of America and US Bancorp were also invited, but both decided not to participate.
Silicon Valley ended the First Republic
The failure of Silicon Valley Bank on March 10 finally killed First Republic, after scaring off its customers, who have been gradually withdrawing their deposits.
The regional entity sank last week on the stock market after announcing its first quarter results and reporting deposit outflows worth more than 100,000 million dollars. On Tuesday it lost 50%, on Wednesday, 30%, on Thursday it managed to rebound 8% and on Friday it plummeted again by 43%. Still, First Republic shares had lost more than 90% of their value since early March.
'WSJ' writes that First Republic's forced sale marks a shocking downfall for a lender long the envy of finance. With almost $230 billion in assets at the end of the first quarter, it is the second largest bank to fail in US history, behind Washington Mutual in 2008. Rounding out the list of the top four are Silicon Valley Bank and Signature Bank, both bankrupt in March.
Analysts caution that how regulators handle the First Republic case is important to bolster confidence in the broader banking system. Some insist that they do not expect the bankruptcy of First Republic to trigger a new round of turmoil in the sector since, as they commented with Silicon Valley Bank, they consider that they are problems that affect banks with very specific characteristics.
Source: Ambito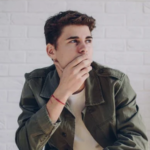 I am a 24-year-old writer and journalist who has been working in the news industry for the past two years. I write primarily about market news, so if you're looking for insights into what's going on in the stock market or economic indicators, you've come to the right place. I also dabble in writing articles on lifestyle trends and pop culture news.