Due to the macroeconomic context, Free market decided to increase the costs of selling, financing and shipping. The increases will be from today and ask users to make the relevant adjustments in their own publications. One by one, what is increasing in the renowned e-commerce platform?
Mercado Libre: all increases
Fixed cost per unit sold: $200, instead of $150. It will continue to be in addition to the sales charge and will apply to listings under $8,000.
Supermarket Section Sales Charge: Items under $8,000 will begin paying an additional 2 percentage points to the current sales charge, but will continue to be exempt from the fixed cost per unit sold.
What are the changes in Mercado Libre and Mercado Shop
1. Costs for offering premium financing: the sale charge will not change, but the costs for offering financing are updated due to the rise in rates from the Central Bank. They will be as follows:
Thus, the sellers offering the "same price" in installments You should be aware of these increases:
3 installments: 13.30%
6 installments: 23%
3 installments Now 12: 10.36%
6 installments Now 12: 19.31%
12 installments Now 12: 34.45%
24 installments Now 24: 56.36%
Increase in shipping services
Costs for offering free shipping will increase by 20%. There will be reputation discounts.
In Mercado Shops shipments, the increase will be 10% and the discount for Premium, which was 50%, will become 45%.
Mercado Libre: what commissions does it charge?
The modalities of publication in Mercado Libre are three.
1. Classic
For this type of publication, Mercado Libre charges between 12% and 16.5% of the saledepending on the product category, plus $150 fixed cost ($200 starting today) per unit sold in products under $8,000. In this modality, the product will be visible for an unlimited time and will have high listing exposure, but the seller may not offer quotes at the price at which it publishes.
For example, with the sale of 2 units of a backpack displayed in the classic post type by $7,500the costs are:
For classic sale (15.5% on $15,000): $2,325
For selling 2 units: $300
For the total sale: $2,625
2. Premium
In this case, Mercado Libre keeps between 31.5% and 36% of the saledepending on the product category, plus $150 fixed cost per unit sold ($200 from 05.23) in products less than $8,000. The time that the publication will be in force is also unlimited and the exposure will be maximum in the listings, but they can also be offered six installments at the published price.
3. Free
While you can post free for only 60 days and low exposure in the listings, this is possible until 20 sales of used or 5 new products. In both cases, it allows up to 10 publications at a time and always with stock of one unit.
Obviously, quotas cannot be offeredunlike the Premium modality that even allows you to use the Ahora 12 Program and pay the corresponding sales charge according to the number of payments.
Source: Ambito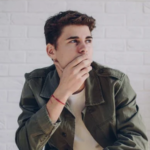 I am a 24-year-old writer and journalist who has been working in the news industry for the past two years. I write primarily about market news, so if you're looking for insights into what's going on in the stock market or economic indicators, you've come to the right place. I also dabble in writing articles on lifestyle trends and pop culture news.