Thursday, nvidia, the firm dedicated to the manufacture of graphic processing units (GPUs), saw its share valued around 27%. It was not just about the positive results that it presented a day before or the projections of increasing its profits for the next quarter. It was also the result of a decision more than a decade ago that made the company a key player in artificial intelligence.
A report by CB Insights showed that Nvidia currently has close to 95% of the GPU market for machine learning. This is the branch of artificial intelligence that focuses on developing algorithms and models that allow computers to learn and improve their performance. It is key in tools like ChatGPT.
Nvidia shares up
On Wednesday, Nvidia presented its results for the first quarter of 2023. And those results, which exceeded the expectations of the most optimistic investors, were what boosted its shares on Wall Street. Even despite the alert in the United States due to the lack of agreement to increase the public debt ceiling.
During the first quarter of 2023, Nvidia's profit grew 26% to $2 billion. And its sales increased 19%, being US$7,200 million. According to experts cited by CNN, these quarterly results exceeded predictions by 50%. That, and the fact that the company indicated it expects to report sales of $11 billion by the end of July, sent its shares soaring on Thursday.
According to CNN, that day alone, its capitalization was valued at $202 billion. Its market value is US$950,000 million, andBeing close to joining companies valued at more than $1 trillion, such as Apple, Microsoft and Amazon.
Nvidia and artificial intelligence
In the 90s, Nvidia was born with the intention of improving the graphics of video games and other applications. That's how he developed, in 1999, the GPU. However, according to the BBC, in 2006 researchers at Stanford University discovered that GPUs served more than to improve graphics: they could speed up mathematical operations. Something that traditional processors could not.
That research led Jensen Huang, co-founder and current CEO of Nvidia, to make a decision that would transform artificial intelligence. "It invested Nvidia resources to allow the GPUs to be programmable. And, therefore, expanding the processing capabilities beyond graphics".
Doing so allowed speeding up processing in neural networks. These, inspired by the functioning of the human brain, are the key to artificial intelligence. They consist of the interconnection of artificial neurons, or nodes, to process information. They are, in a few words, those that allow simulating learning and adaptability.
But Nvidia's good time would not be permanent. Due to the artificial intelligence boom, new competitors have appeared in the market, as well as others looking to develop their own versions of GPUs for artificial intelligence. This is the case of companies like Intel, Google and Amazon.
However, far from causing concern at Nvidia, it is the cause of a challenge. Ian Buck, general manager of Nvidia, assures the BBC that "now that everyone needs artificial intelligence, it is the task of others to discover what their contribution will be."
Google has its tensor processing units (TPUs), which are used not only for search results but also for certain machine learning tasks, while Amazon has a custom chip for training AI models. For their part, Microsoft and Meta are developing their own AI chips.
How to invest in the company from Argentina
In Argentina, it is possible to invest in Nvidia quickly and easily. It only takes open a principal account in a brokerage firm and you can acquire Cedears (Argentine Certificates of Deposit).
Cedears are instruments that allow you to buy foreign shares, such as those of Nvidia listed on NASDAQ, but they are traded in Argentine pesos (BCBA: NVDA) and follow the evolution of the CCL dollar. This offers the possibility of evading Argentine risk and, at the same time, hedging against possible sudden changes in the exchange rate. You can invest from some virtual wallets such as Ualá, or through different Alycs such as IOL Invest Online, Banza, PPI, among others.
Source: Ambito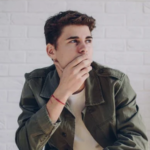 I am a 24-year-old writer and journalist who has been working in the news industry for the past two years. I write primarily about market news, so if you're looking for insights into what's going on in the stock market or economic indicators, you've come to the right place. I also dabble in writing articles on lifestyle trends and pop culture news.