Bitcoin renewed its all-time highs on November 10, driven, no doubt, by US inflation data. In a day with high volatility, the queen of cryptocurrencies reached US $ 69,000 and also pushed the market higher for Ethereum, which touched US $ 4,860.
This Thursday, a modest correction is imposed and the total capitalization of crypto assets hovers over 2.82 trillion, However, experts warn that the role of hedging against inflation that the cryptocurrency is playing will continue to drive purchases in the short term.
"I have never agreed with the suggestion that bitcoin is a hedge against inflation, but the narrative clearly holds," says Craig Erlam, an analyst at Oanda, adding: "This could bode well in the short term. term, as inflation data could worsen before improving. " "The cryptocurrency has risen around 4% after the publication of the US CPI and, like gold, has given very little ", Explain.
"The recent rise is due to younger investors using Bitcoin instead of gold as a hedge against inflation," they note from Spreadex.
"It is revealing to see that the price reacts so spectacularly. It is not only a sign that the market is extremely averse to inflationary pressure, but that investors are firmly using bitcoin as a hedge against rising prices." says Simon Peters, an expert analyst in crypto assets at eToro.
"It is also an indicator that institutional investors may be participating in 'buying the news', as this is the type of movement that we would normally associate with other markets that react strongly to economic news."
"As central banks around the world battle inflation, the need to maintain anything that is impervious to its value-eroding effects is becoming apparent. Bitcoin is fundamentally structured as a deflationary asset with a set limit of currencies that can enter circulation. While debating the level of inflationary pressure facing the world economy, it appears that investors are voting with their feet and increasing their holdings of cryptocurrencies to protect themselves and their assets, "explains the expert.
Peters wonders "how far this price increase will go." "From an investor's point of view, the key is to understand the intrinsic arguments of investing in crypto assets. Anyone interested in the market should do their research rather than just buying based on price movements. "
"The medium and long-term trend cannot be more bullish," says José María Rodríguez, an analyst at Bolsamanía. "In fact, it has never been threatened in the least. So yes, the $ 100,000 that we have been talking about since the beginning of the year is getting closer and closer. And the $ 100,000 is not a real resistance because in it doesn't really have, "he continues.
"But sometimes it is true that certain round and psychological figures can act as momentary resistance", he concludes.
Bitcoin must go down to gain momentum
The ups and downs in an asset is the most normal thing in the world, but when we talk about cryptocurrencies they take on another nuance. As indicated by the Twitter account, Crypto Ed, Bitcoin should go back even before going for $ 70,000 according to William Suberg in Cointelegraph.
"Bitcoin is still bullish, but has a downward stretch before resurfacing," they claimed from Twitter. "The pullback is going a little deeper than I expected yesterday. It looks like it will take 1 more leg down to complete that ABC," he said alongside a forecast price trajectory chart.
Therefore, the correction is expected in the short term and marks the retention of old April highs, now as supports.
Source From: Ambito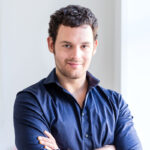 David William is a talented author who has made a name for himself in the world of writing. He is a professional author who writes on a wide range of topics, from general interest to opinion news. David is currently working as a writer at 24 hours worlds where he brings his unique perspective and in-depth research to his articles, making them both informative and engaging.