The S&P Merval advances in pesos by 49.5% so far in August while measured in foreign currency rises 2.7% to u$s851.98, which implies that this level is one step away from reaching the record of US$885.93, which was reached in July, and that if it exceeds it it would be a maximum since 2019. Given this, one wonders how the trend will continue in the short term and if it's time to buy, sell, or wait.
in dialogue with AmbitDirector of Research for Traders, Gustavo Neffaassured that "every time they reach these levels above US$800, all the alarms sound" but, he warned that it is not "like to sell, I don't think it's time to get off, the electoral trader is full and there are two months left for the elections, so it is still in force".
"I think that there is external demand even repressed because remember that Argentina is standalone, with which foreign funds cannot buy Argentine shares from these countries," Neffa recalled and added: "There is a lot of money that does not come from big big hands, but from slightly more marginal funds. But we see that yes there is a demand because Argentina is going to change its course".
Regarding what could happen in the short term, he anticipated that although the local stock market may have a correction, he believes that the Merval measured in dollars will reach the end of the year at US$1,000. "There are healthy companies, still with little debt and high returns," He said about the papers that the selective includes. "There are still some that are still very cheap. There are many companies that I really like especially the oil sector and to a lesser extent utilities and industrials", he closed.
For his part, Raphael DiGiornodirector of Proficio Investment, assured that it will be important to determine what is expected for next year, we will have to wait "if the economy more or less begins to order or if there is a cataclysm before". "There is a bit of people's doubt, but yes prices have improved a lot, however if you look at them there are some companies that still don't look expensive at allbut they are in Argentina and that is a problem".
Di Giorno recalled that the Merval is close to its four-year maximum measured in dollars and that during this time it was low. As for what is expected for next year, with a new president elected, it is "to see if the problems of the Argentine macroeconomics are solved, what outcome is there, after that it will be interesting to analyze if the companies are expensive or cheap".
How was the performance of the Merval in 2023
The S&P Merval advanced 238.3% in pesos so far this year and stands at 683,587.71 basis points. Measured in foreign currency, it rose 45.1% to u$s851.98. If we compare this measurement with the main Wall Street indices, it beat all three by a wide margin. Thus, the Dow Jones rose 5.1%, the S&P 500 advanced 17.1%, and the Nasdaq climbed 33.2%.
The leading actions that advanced the most were those of the Grupo Financiero Galicia (+343.2%), Edenor (+317.9%), Banco Macro (+294.8%), YPF (+279.8%), Banco BBVA (+254.8%), and Pampa Energía (+253.5%). Although the energy and financial sectors lead the increases, the truth is that the banks are still behind with respect to their 2019 prices.
Source: Ambito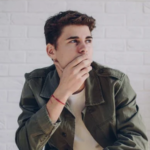 I am a 24-year-old writer and journalist who has been working in the news industry for the past two years. I write primarily about market news, so if you're looking for insights into what's going on in the stock market or economic indicators, you've come to the right place. I also dabble in writing articles on lifestyle trends and pop culture news.