September 6, 2023 – 17:53

They modify the norm that regulates the contracting of risk policies associated with pledge loans and savings plans. From now on, only free choice applies to cars and motorcycles.

The National Insurance Superintendency (SSN) arranged this Wednesday that the insurance that are contracted in an accessory way to the taking of pledge loans and savings plans will be of free choice for the policyholder only in case they concern the purchase of automotive and motorcycles.
This is a fundamental decision for the insurance market since it modifies a norm that brought a lot of noise in that industry because it was a long claim from the producer insurance advisers (PAS)the main sales channel of insurance in Argentina. It's about the Resolution 24/2023 that regulated, in January of this year, the contracting insurance for goods acquired through pledge loans and savings plans and allowed free choice of insured Which company did you want to hire the complementary coverage for? pledge credits either capitalization and savings plans.
It was established that these coverages associated with these products (such as life insurance, among others) could be contracted directly to the insurersof the PASof brokers or of the instituting agents.
Insurance for pledge loans: what was modified in the regulations
At that time, the standard pointed to all risks, but The insurance market control body (SSN) established that the most vulnerable pledgee is the purchaser of automobiles and motorcycles. For this reason, Resolution 24/2023, published this Wednesday in the Official Gazette, modifies its predecessor and limits the free contracting of insurance only to those goods.
Another notable change that is included is that eliminates the possibility that a company that is marketing a pledge loan or capitalization plan can act as an instituting agent (companies that sell insurance without being their main business) and market the supplementary insurance contract to said product.
From now on, they can do so, but they are prohibited from conditioning the granting of a good or service to the insurance contracting offered by whoever is offering the coverage, having to offer users at least three insurance companies not linked among which they can choose and keeping a record of the exercise of the right of choice.
Meanwhile, for the accessory insurance and/or capitalization and savings plans must offer users at least five options of unrelated insurance insurers among which they may choose.
Entry into force of changes
The standard will be applicable to pledge loans and/or capitalization and savings plans that are entered into after the mandatory application period established therein, which is after 60 calendar days (in November) its publication in the Official Gazette.
Source: Ambito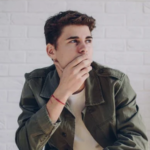 I am a 24-year-old writer and journalist who has been working in the news industry for the past two years. I write primarily about market news, so if you're looking for insights into what's going on in the stock market or economic indicators, you've come to the right place. I also dabble in writing articles on lifestyle trends and pop culture news.