The voters of Javier Milei and of Sergio Massa They are the ones who have or want the most acquire cryptocurrenciesfar above those who elected the candidates of Together for Change, Patricia Bullrich and Horacio Rodríguez Larreta. This was revealed by a recent study prepared by the crypto company Bitso and the political consulting firm Synopsis.
The survey was carried out between August 19 and 23 throughout the country. Although the study revealed that, among those surveyed, 12% had or have crypto and 23% would like to acquire these currencies, they are precisely the Milei voters (45%) and Massa (39%) those who most have them or want to do so. In fact, among the voters of the leader of Freedom Advances on the last PASSED a 23% had or have crypto (11% and 12%, in that order), while 22% would like to have. Meanwhile, 9% of those who elected Massa had or have these coins and a 30% would like to acquire them.
Cryptocurrencies: what about the rest of the voters?
That aspirational to enter the crypto world, however, it weighs more among voters of Juan Grabois (in second place in the PASO internally of Unión por la Patria), since only 6% of his followers had or have these coins, but 49% would like to own them. Meanwhile, strikingly, only 23% of those who chose Bullrich and 15% of those who opted for Rodríguez Larreta have, had or want to have these currencies; This percentage rises to 32% in the case of those who chose Juan Schiaretti (We do for Our Country).
Interest in cryptocurrencies among young people is growing
Furthermore, the study revealed that the interest in owning cryptocurrencies grows at a younger age higher educational level and saving capacity: 61% of young people from 16 to 29 have, had or want to have these currencies, as do 34% of those with tertiary or university education and 43% of those who said they have savings capacity.
"Argentina is the 13th country with the highest adoption of crypto in the world and the study confirms that, without a doubt, what the main candidates in crypto matters will weigh on his electoral performance, especially in the young people under-30 and in people with the ability to save," highlights Carlos Peralta, Public Policy Senior Expert at Bitso Argentina.
"Those candidates who add their crypto proposals To the debate they will surely find a growing audience for whom the issue is important when defining their vote in October," he adds.
The debate over cryptocurrencies: decisive in defining the vote?
The survey reflects that, facing the October elections, a quarter of Argentines will take into account the proposals of the presidential candidates in cryptocurrency matter when defining your vote. And that interest is clearly growing among Milei voters, since 40% give importance to this issue, followed by those who elected Massa, with 23%, and those who preferred Bullrich, with 20% of the total. .
The study adds other details of the "crypto voters" who are interested in these proposals: 29% are between 30 and 49 years old; 25%, 65 years or older and 20%, from 16 to 29. And, by educational level, those who give more weight to these proposals have tertiary or university studies, with 26%.
This trend is in line with the crypto knowledge: 82.3% of those surveyed know or heard about these currencies and this percentage rises to 88% in the case of young people between 16 and 29 years old and 93% among those who have third studies either university students.
Source: Ambito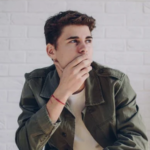 I am a 24-year-old writer and journalist who has been working in the news industry for the past two years. I write primarily about market news, so if you're looking for insights into what's going on in the stock market or economic indicators, you've come to the right place. I also dabble in writing articles on lifestyle trends and pop culture news.