How much does a fixed term yield in September 2023?
Since last month, the monetary policy rate has been at 118% (Annual Nominal Rates, TNA), which is equivalent to a 209% in effective annual terms (TEA) and an effective monthly return of 9.7%.
Regardless of the bank in which the saver makes the investment, the profit will be the same, since the rate is regulated and is the same for everyone.
Calculate how much your fixed term yields
Fixed term: what do analysts think?
Federico Zirulnik, chief economist of the Scalabrini Ortiz Center for Economic and Social Studies, "if you want to continue supporting a positive rateyou're going to have to raise it again."
It is worth mentioning that the positive rate path It is a requirement demanded by the International Monetary Fund (IMF) within the framework of the debt payment agreement that the country signed with the organization, and, at the same time, it is a tool to contain inflation and the dollarization trend of savings.
In order not to abandon that path, taking into account that the monthly effective performance of the fixed term is today 9.7% against an inflation above 10%, the BCRA ought raise the rates one more time. This is confirmed by the director of CyT Economic Advisors, Camilo Tiscornia, when he points out that "it should be higher" in relation to the inflation planned.
However, like the rest of the analysts consulted, Tiscornia considers that "it is very likely that he will not upload itabove all, taking into account that it is a measure that would worsen the quasi-fiscal deficit (the interests that the BCRA pays to banks for liquidity letters).
Likewise, Zirulnik indicates that it must be taken into account that, beyond the August peak, as a consequence of the devaluation and the announced measures, "It is likely that, by September, inflation will drop somewhat" compared to the previous month.
Thus, as Sergio Chouza, director of Consultora Sarandí, indicates, everything indicates "that the most prudent attitude, today, would be to leave fixed term rate stable at 9.7% effective monthly, with 118% nominal annual and 209% effective annual, beyond the inflationary flash of the month of August."
Source: Ambito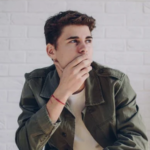 I am a 24-year-old writer and journalist who has been working in the news industry for the past two years. I write primarily about market news, so if you're looking for insights into what's going on in the stock market or economic indicators, you've come to the right place. I also dabble in writing articles on lifestyle trends and pop culture news.