September 18, 2023 – 1:42 p.m.

Stablecoins such as Tether (USDT) and USD Coin (USDC), DAI or Binance USD (BUSD) that represent 90% of the market and are under the market's scrutiny.

The agency S&P Global Rating It put stablecoins or digital currencies under the magnifying glass. According to the firm, the large tokens in this space that are widely used in Argentina, such as Tether (USDT) and USD Coin (USDC), DAI or Binance USD (BUSD) which represent 90% of the market, do not give enough guarantees that they can avoid a loss of parity with the US dollar.
What are stablecoins?
The stablecoins They constitute a bridge between cryptocurrency ecosystem, very volatile, and the traditional financial world. These assets in need digital tokens that maintain a constant value relative to a reference asset, such as a fiat currency (for example, the US dollar).
The stablecoins play an essential role in the decentralized financial protocols, acting as a medium of exchange between other cryptocurrencies. They allow users to borrow against other crypto assets, cover a long position, create a short position, or take out a personal loan with an asset with stability closer to that of a hard fiat currency.
Stablecoins: why is there risk?
"The objective of stablecoins is to maintain a fixed value, but the stability of each of them varies depending on the type of guarantee that supports it, or the lack thereof. The stablecoins are not risk-free and are subject to market volatility, market confidence and adoption, technological risk, supply and demand, and market liquidity," they explain from S&P.
According to the agency, deviation cases in which the value falls below a dollar "appear to be more frequent and last longer" than those in which the value increases above this mark. "For a couple of these stablecoins, excluding weekends almost halves their volatility. This may be related to the fact that they depend on traditional payment methods that only operate during market hours," they added.
"Stablecoins are expected to increase their role in the blockchain ecosystem." cryptocurrencies As it rapidly evolves along with the traditional finance. While they are intended to maintain a stable value, and therefore counteract the high volatility of other cryptocurrencies, they are not immune to fluctuations in price, market capitalization and liquidity," said Cristina Polizu, CEO of S&P Global Ratings and lead author of the study.
Likewise, this expert points out that maintaining the peg and a stabilization mechanism requires "good governance, adequate guarantees and reserves, along with liquidity, market confidence and adoption".
Source: Ambito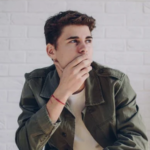 I am a 24-year-old writer and journalist who has been working in the news industry for the past two years. I write primarily about market news, so if you're looking for insights into what's going on in the stock market or economic indicators, you've come to the right place. I also dabble in writing articles on lifestyle trends and pop culture news.