The American risk rating agency Moody's thoroughly examined Argentina's economic horizon for the year 2024. Regardless of who emerges victorious in the presidential elections and assume the presidency on December 10, The firm projects inflation that goes beyond alarming.
According to Moody's, The economy will contract by around 3.5% in 2023 and a further 2.5% in 2024, after expanding by 5.2% in 2022. Inflation will accelerate to 200% in 2023 and 350% in 2024, compared to 95% in 2022. In addition, it highlights that the drought, which reduced harvests, further damaged the economy due to direct disruptions to supply and loss of export earnings.
Martina Gallardo Barreyro, Vice President and Senior Credit Officer of Moody's, stressed: "We have a scenario subject to many unknowns, including a change of government for which we still do not know the policies that will be applied. However, we maintain a scenario of high inflation, a relatively high demand for fuel. "low price and a price of crude oil subject to international volatility with a ceiling".
Despite this, less than a month before the presidential elections, Barreyro mentioned that a "worsening scenario" is expected at the economic level, regardless of the October electoral result or a possible runoff in November, due to the current economic dynamics of Argentina.
Regarding the productive sectors, Moody's considers oil and energy to be the most robust in the face of the current adverse economic outlook. Although projecting a deterioration in the credit quality of companies and regional and local governments, Moody's anticipates that the metrics of these sectors will remain solid despite the drop in demand and purchasing power.
What had Moody's said in September?
This situation will result, according to the risk rating agency, on a possible tightening of controls on importswhich will further affect domestic demand and reduce the availability of capital, intermediate and consumer goods.
Political uncertainty, exacerbated by the presidential election, is also a major factor contributing to economic instability. "The effectiveness of future policies in addressing macroeconomic imbalances is a concern," Moody's adds.
In the workplace, sWorkers' purchasing power is expected to continue falling as wages are "well below the inflation rate.""In addition, companies face weakness in their operating results, lack of access to financing abroad and restrictions on access to foreign currency, "which increases the risk of debt restructuring."
Nevertheless, Moody's highlights that larger companies will be able to endure in this challenging operating environment thanks to their integrated business models, significant market shares, access to capital and solid liquidity. Despite the challenges, these companies have a stronger footing to weather the economic storm.
In summary, according to Moody's, Argentina faces a period of economic and financial uncertaintywith a series of adverse factors that threaten the stability of companies.
The rating agency highlights that the Government has taken measures to try to mitigate the crisis, "but these measures have had limited success", so without a significant change in economic policy, Argentina faces a gloomy outlook for the coming years. .
Source: Ambito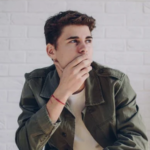 I am a 24-year-old writer and journalist who has been working in the news industry for the past two years. I write primarily about market news, so if you're looking for insights into what's going on in the stock market or economic indicators, you've come to the right place. I also dabble in writing articles on lifestyle trends and pop culture news.