Bitcoin It broke the two-month bearish streak and closed the month with gains of almost 30% after the strong rally. After the lethargy experienced by the cryptocurrency leader, the 30 days end with positive returns and even scored an annual maximum of $35,000.
All this driven by the optimism about exchange-traded funds (ETFs) cash, which could be approved sooner than expected, was the great catalyst for the surprise rebound.
These are the cryptocurrencies that gained the most in the month
Solana (SOL): 75%
Bitcoin (BTC): 27%
Cardano (ADA): 18%
Ripple (XRP): 16.5%
Dogecoin (DOGE): 12.5%
Among other notable increases are Injective (IVE) with a rise of 77% and the memecoin PEPE with 49.5%
These are the cryptocurrencies with the greatest losses
Maker (MKR): 10.8%
Uniswap (UNI): 8.2%
Mantle (MNT): 5%
ETFs revive cryptocurrencies: how high can they go?
The analysts of Coinbase Research point out that in recent weeks the conditions were created to observe a "greater strength" in the cryptocurrency even despite the fake news about the immediate approval of ETFs.
"To put it in context, bitcoin is up 4.3 standard deviations relative to the previous three months, while US stocks are down between 2.5 and 3.0 standard deviations this week," they indicate. This enormous divergence, these experts highlight, reflects "in part" the deterioration of the macroeconomic environment and the idiosyncrasy bitcoin positivewhich received the final boost after the listing of BlackRock's proposed spot ETF on the Depository Trust & Clearing Corp (DTCC) was made public.
These and other conditions are what experts like those at Glassnode rely on to defend a bullish thesis. In one of its latest reports, this firm highlights that key levels were surpassed, both on a technical and psychological level, which will allow the leading cryptocurrency to end the year with the same positive trend with which it started. For its part, Coinbase is clear that, despite "some reversal catalysts", the conditions are in place for BTC to "maintain the increases supported by investor confidence".
However, another analyst like Rania Gule, of XS.com, highlighted that that bullish momentum seen since last week calmed down, even though Bitcoin was able to absorb the gains.
"A wave of liquidation of short positions after the sharp rise was followed by another wave of liquidation of long positions while profits were taken, according to data provided by CoinGlass. I think markets are considering levels above $35. 000 are not realistic at the moment due to the absence of real and fundamental supporting developments"explained the expert.
Source: Ambito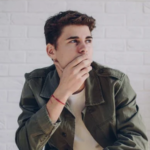 I am a 24-year-old writer and journalist who has been working in the news industry for the past two years. I write primarily about market news, so if you're looking for insights into what's going on in the stock market or economic indicators, you've come to the right place. I also dabble in writing articles on lifestyle trends and pop culture news.