There are legal options, which can be done through the MEP or Cash With Settlement (CCL) market with the purchase of securities either Actions in pesos and its subsequent sale in Dollars. "But to carry out these operations, it is necessary to have money lawful, deposited in a financial institution and transferred to a client account of the same ownership in a market agent, who will carry out the aforementioned purchase and sale of securities," he explains.
This means that, as pointed out Gustavo Quintana, from PR Operadores de Cambio, the illegal veil that covers this operation means that many times "concepts are mixed." Explain what money laundering It is an action that attempts to launder income derived from criminal acts while, "buy or sell Dollars "In the marginal, informal market, without registration of operations, it is quite the opposite."
Thus, what it refers to is that, many times, savers go to that square with legal moneycoming, for example, from their wageshence white money would be becoming black, In fact. Consequently, he criticizes the confusion that usually exists in this regard.
Money laundering crime: what is it?
What really happens, according to the lawyer Emilio Cornejo Costais that "the laundering crime "It is stated very broadly in our regulation and, therefore, gives rise to countless interpretations." It details that it must be taken into account that the money laundering it's a crime which is always nourished by another prior crime (called the preceding crime), which can be drug trafficking, fraud, human trafficking or corruption.
"It's a crime that generates money and when it is incorporated into the financial system, a new one is generated, which is laundering," says the lawyer. And he explains that the great doctrinal discussion is what are the precedent crimes of money laundering.
The big issue is that, at some point, it was interpreted that there were six or seven of these crimes and that they were detailed in article 6 of the Money Laundering Law: he treats her drug trafficking, child prostitution, tax evasion and corruption (mainly transnational crimes). But Cornejo Costa points out that "jurisprudence has been expanding this spectrum to anyone that generates goods or assets: tax crime, exchange crime, fraud, defrauding the public administration, for example."
Perrotta points out, in the same sense, that the following operations are carried out in the caves:
Purchase and sale of tickets by those who cannot prove the origin of the funds.
Perform input and output operations foreign currency from the country. That is to say that those who have accounts not declared abroadcan use these vehicles to send or repatriate foreign currency (this case is not a crime of money launderingbut if illegal money which at some point may need to be washed).
The big issue is that "Argentina presents (like all countries in the region) high informality and excessive use of cash," says the expert and mentions that the tax evasion is crime precedent of money laundering.
Likewise, the country is a land of drug trafficking and consumption. "The dope of Paraguay and the cocaine from Bolivia they leave almost entirely from Argentine ports to the US and Europe. Other crimes are added such as kidnappings, extortions, corruption and white slave traffic. Surely the different holders of these illicit funds also want to escape the peso devaluation and they can use these vehicles," explains Perrotta.
Purchase of blue dollar: a process inverse to washing
But, on the other hand, as Quintana says, the caves are used by people who have legal funds but who understand a complicated operation MEP dollar either CCL. "This purchase does not imply money launderingbut blackening of backgrounds, since surely those Dollars They will not be declared and will end up in a safe deposit box or a can," he highlights.
With exceptions, all of those mentioned are almost marginal and minor maneuvers and operations, stocks product either controls and that use funds of legal origin that are blackened or illicit funds product of different crimes such as those mentioned.
Thus, as Cornejo Costas suggests, a pending issue in Argentina is to clarify whether exchange operations can be precedent crimes of money laundering or not. "To me, they are just an illicit activity. When a cave exchanges dollars for a person who works and who simply saves, it is an exchange violation," she believes.
What is the money laundering investigation like?
Although he points out that the judge is investigating the issue with the possibility that a cave is dedicated to moving currency related to illicit activities or not (as happened in the Croatian casefor example, which appears to be linked to trafficking networks and other illegal activities).
Consequently, every saver or investor who goes into a cave is violating the Foreign Exchange Criminal Lawthat is a fact, but it does not mean that he will go to prison or be investigated for money laundering.
The penalties for buying and selling money in the illegal market range from fines of up to ten times the amount of the offending transactionthe first time it is committed, prison of one to four years in the case of first recidivism and one to eight years, for the second.
The entity that initiates the summary in these proceedings is the BCRAbut the sentence is then handed down by an economic criminal judge.
However, an expert source in criminal exchange law points out that "in Argentina no one goes to prison for going to a cave," meaning that the criminal lawwhich should serve as a prevention tool for certain antisocial behavioris not applied effectively.
This is already installed in society and is one of the reasons that make people not afraid to go to a cave to operate, even when they know that it is not legal, because many are not aware that it is a Criminal offense.
Source: Ambito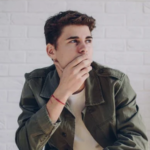 I am a 24-year-old writer and journalist who has been working in the news industry for the past two years. I write primarily about market news, so if you're looking for insights into what's going on in the stock market or economic indicators, you've come to the right place. I also dabble in writing articles on lifestyle trends and pop culture news.