November 6, 2023 – 10:14

Large technology companies face numerous challenges in the future.

Recently, the results reports of the technology giantswhich managed to exceed the forecasts of Wall Street with its amazing benefits.
However, these impressive figures were accompanied by some worrying data regarding their future performance. Analysts are now wondering if the fourth quarter will equal the exceptional results of the previous period.
Apple, Alphabet, Meta (formerly known as Facebook) and Tesla, mainly, they aroused the concern of investors on the sustainability of its growth. Apple, for example, presented relatively moderate outlooks for the end of the year, while Alphabet's cloud computing sales results missed targets. This sense of caution was present across sectors, with Meta expressing her concerns about the year ahead and Tesla raising concerns due to the decline in demand for electric vehicles.
Big Tech: what the market expects
Industry experts suggest that the unexpected increase in profits can be attributed to various factors, such as the ongoing digitalization of society, increased demand for online services, and the rise of remote work. However, these circumstances may not persist indefinitely, as technology giants begin to encounter obstacles and challenges specific to their respective sectors.
Big Tech Companies Face Now to a crucial period in which they must reevaluate their strategies and adapt to a constantly changing landscape. The future growth and stability of these technology titans will largely depend on their ability to diversify revenue streams, address regulatory challenges, and maintain innovative approaches to capturing emerging markets.
Although investors are concerned about the immediate prospectssector analysts see this situation as an opportunity for these technology giants to recalibrate and strengthen their long-term prospects.. The rapid evolution of the digital landscape has created fertile ground for innovation and expansion, so it is essential that big technology companies take advantage of this moment and reaffirm their dominance in the technology industry.
What are the main concerns of large technology companies?
The main concerns of large technology companies revolve around their future growth and the sustainability of their impressive profits. Factors such as limited prospects for the end of the year, mediocre sales results and Concerns about declining demand for their products/services have contributed to these concerns.
What challenges do large technology companies face in the future?
Large technology companies face numerous challenges in the future, such as regulatory scrutiny, the need to diversify revenue streams, and constant pressure to innovate to stay ahead of the competition. Adapting to an ever-changing landscape and capturing emerging markets will be vital to its continued success.
Are sector analysts optimistic about the future prospects of big technology companies?
While there may be some immediate concerns, industry analysts see this period as an opportunity for big tech to reevaluate their strategies and consolidate their long-term prospects. The rapidly evolving digital landscape presents a promising platform for innovation and growth, and with the right approach, these tech giants can reassert their dominance in the sector.
Source: Ambito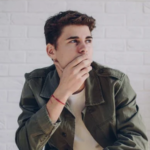 I am a 24-year-old writer and journalist who has been working in the news industry for the past two years. I write primarily about market news, so if you're looking for insights into what's going on in the stock market or economic indicators, you've come to the right place. I also dabble in writing articles on lifestyle trends and pop culture news.