November 6, 2023 – 16:48

Sovereign debt in dollars fell by up to 15% during October, less than 15 days before the runoff. In what political context would they rise and in which would they fall?

Less than 15 days before the runoff between Javier Milei and Sergio Massa takes place, more than one investor will wonder whether or not it is time to invest in sovereign debt in dollars and, if so, in which of them. It should be noted that Sovereign bonds had a significant monthly drop during October of up to 15% in dollars. Thus, the main decreases were for the Global 2029 (-15.2%), the Bonar 2035 (-15.2%), and the Global 2030 (-14.6%).
In dialogue with Ambit, Rafael Di GiornoExecutive Director of Professionassured that to analyze what could happen with the sovereign debt in dollars, we must think about 4 possible scenarios. "One could think of a Milei with shock therapy or a gradualist Milei. The same on Massa's side, if he is a Massa who is inclined to take pro-market measures or a Massa who is inclined to continue with this management"he described.
In what political context would they rise and in which would they fall? For the expert they would advance, If the libertarian wins and goes towards a gradualist version and in the case of the candidate of Unión por la Patria, If Massa leans towards pro-market measures. Likewise, Di Giorno He highlighted that the predominant scenario is uncertainty and in that context, he believes, it is not time to take a position but rather keep or sell. "Bonds close to $26 already reflect the uncertain outlook"hill.
Bonds in dollars, and the possibility of the long term
For Juan Pedro MazzaFixed Income Strategist Cohen, assured that "everything indicates that we will live with the gap in 2024 and a formal doubling of the exchange rate looks increasingly likely." Thus, he assured that he projects a 100% spread during the first half of next year faced: the initial exchange adjustment, the high risks of program implementation and the lack of confidence on the part of the market. "The liquidations of the agricultural sector and time would help to partially remedy this situation, making the gap stabilizes around 60% by the end of the year", said.
In this context, he predicted "the opportunity cost of remaining dollarized will be relatively low and An opportunity opens up for sovereigns in dollars". In this regard, he stressed, the global ones are trading at parities of 30%, which "will possibly recover as long as the next management manages to rebuild reserves." "Under our unfolding scenario and maintaining its current price of US$29.7, the GD30 needs a 100% gap as of March of this year to tie against TX24. This is in line – and even somewhat below – our gap projection, so we see value in maintaining currency hedging through GD30."hill.
For its part, since Invest in the Stock Market (IEB)they assured that the AL30 and GD30, they still remain 10% below the levels prior to the general elections and 23% below the parities prior to the PASO. "Specifically, the AL30 operates at parities around 25%, well below the most aggressive historical recovery values ​​of US$30. which can be a good entry point with a long-term vision in which the next government can introduce some macroeconomic reforms and manage to stabilize the economy," the report stated.
And they explained: "The jurisdictional spreads of the 2035 and 2038 bonds continue above the average of recent months and close to the maximums, therefore What continues to be attractive is leaving titles with NY Law to enter their peers with local law".
Finally, Maximiliano DonzelliHead of Research IOL investonlinein its recommendations for November included in its aggressive portfolio Global 2035 (with 10% of the total ownership). "We incorporated the step up sovereign bond maturing in July 2035, given that it presents an effective return in US$ of 26.74% and in turn a coupon increasing over time that today stands at 3.625%", revealed.
Source: Ambito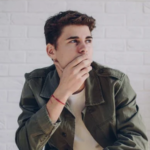 I am a 24-year-old writer and journalist who has been working in the news industry for the past two years. I write primarily about market news, so if you're looking for insights into what's going on in the stock market or economic indicators, you've come to the right place. I also dabble in writing articles on lifestyle trends and pop culture news.