In the context of a crypto ecosystem in which prices are constantly increasing in recent times, investors are divided on the decision of sell or hold your assets. This year is being characterized by a notable volatility in the crypto market, marked both for substantial profits as due to significant falls, largely influenced due to bearish trends.
However, in the last quarter of the year, cryptocurrencies gain strength, led by Bitcoin (BTC)the largest cryptocurrency by market capitalization. Just a week ago, BTC reached its highest level in 18 months, above $35,000, a level it maintains this week. This raises the question of Whether it is the right time to buy or whether it is more prudent to wait.
Currently, Bitcoin is experiencing some volatility and is trading in a range that ranges between US$34,546 and US$35,892. In the last 24 hours, there has been an increase in 1.8%, accompanied by a significant increase of 42% in trading volume. In the last 30 days, it records an increase of 27%. This Wednesday, the "Index of Bitcoin Fear and Greed", which is a metric used to evaluate market sentiment around crypto, marks 66 "greed" points, which is positive.
About, Iñaki ApezteguiaChief Research Officer of Crossing Capital, comments in dialogue with Ambit that, we are in a year before the Bitcoin halving, which generally drives the price of the cryptocurrency and the entire crypto market more intensely. "This previous year tends to be an accumulation year, where Bitcoin recovers after a bear market, as was the case in 2022," he adds.
However, the expert maintains that Bitcoin can still decline in price, since there is no guarantee that "it has completely changed its trend and we are already on an unstoppable upward path", on the contrary, Bitcoin has supports that it has touched several times, close to US$31,500. Furthermore, it indicates Apezteguia, "The 200 EMA, which is an important reference point in price behavior in daily candles, has a value close to $29,000 in its trend."
Bitcoin: what to expect in November
"Bitcoin in November faces major zonal resistance and possible dangerous ranges of lateralization and price stagnation," he explains. James Maximilian, Bitget analyst. In the prediction for BTC in October, the analyst had already anticipated that the price was going to break up "to the US$36,500 zone and surpass the psychological barrier of the US$31,500 zone."
Historically, November is a month of great contrasts in the crypto market, warns Maximiliano, who adds that, in the first years of Bitcoin trading, "November was a golden month." From 2013 to 2017 he accumulated 5 green years and a feeling that anything was possible this month. "But as of 2018 and only with the exception of 2020, November is a gray month, red in nature," she maintains.
In fact, since 2018 it has accumulated 4 out of 5 years with negative growth percentages. Therefore, the expert believes that in November "Bitcoin will be seen lateralizing around the zonal range of US$36,000, with touches more likely below than above. US$31,500 has been a control zone for price that must be cemented to be the support for a new rise to US$41,500," says the Bitget expert.
Bitcoin: so is it time to buy?
Having mentioned all the technical aspects, the question that arises is whether it is time to buy BTC or better to wait "to see what happens." In this aspect, Apezteguia, explains that "Bitcoin is cheap today", so to wait would be to miss an almost unique opportunity to get on the crypto market train, of course, also taking into account the expectation of a Bitcoin ETF that stirs the enthusiasm of the crypto community .
"If we consider the all time high, which is close to US$70,000, it is almost a 50% discountwhich is to say that buying Bitcoin at these prices is a very good option"says the crypto expert consulted by this means.
Finally, Apezteguia illustrates to those who are in the dichotomy of whether or not to enter the crypto market in these values: "If you wait for Bitcoin to fall below $30,000maybe you never end up getting in" and mentions the possible catalyst that can boost the price of Bitcoin more quickly, which are the BTC spot ETFs that are being resolved. "If they are approved this year, it may accelerate the growth of the price of the cryptocurrency and"All the more reason the people who were waiting will be the further away they will be from their entry point."he concludes.
Source: Ambito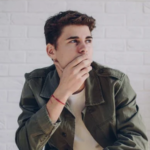 I am a 24-year-old writer and journalist who has been working in the news industry for the past two years. I write primarily about market news, so if you're looking for insights into what's going on in the stock market or economic indicators, you've come to the right place. I also dabble in writing articles on lifestyle trends and pop culture news.