In terms of savings and investmentsin October the 15 million investment accounts open through a fintech, a tool with which users access a common "money market" investment fund, which allows them to have immediate availability of their money and, at the same time, returns in pesos of more than 100% annually. In the last 12 months, they opened 7 million new accountsat an average rate of almost 600,000 per month.
The fintech They had two difficult years due to the drop in the volume of resources. It is worth remembering that these companies are funded with risk capital. However, they showed their resilience: with the 90% drop in investments, the active fintech grew 24% in Argentina between 2021 and 2023.
Digital credit
But beyond investments, some verticals were hit the hardest. This was the case of the vertical digital credit where growth progress was at a lower rate than last year.
From Alprestamo, Julián Sanclemente, Pablo Blanco and Santiago Peralta CEO, CFO and CTO of the company respectively, They reported in dialogue with Ambit the difficulty they had this year.
"We know that 2023 was very particular in Argentina because the supply and demand a lot fell. In times of instability and uncertainty, with accelerated devaluation, this obviously generates a bear market process where the market shrinks a lot. Nobody knows how much to lend or how much to take out a loan due to high rates what's up. In this sense, we know that it is an election year and that it can produce this drop in consumer loans compared to other years. When you analyze the consumer credit In the region, Argentina should be seventh in the ranking. Clearly, we are having a bad year but year of uncertainty and elections," said Sanclemente.
"With a monetary policy rate of 133% nominal annual rate that expires every 7 days, it sets the floor for how much an operation can be from a financial point of view. That makes the active returns In the entities they start from 200%, VAT is added to that, which means they are even higher, and that affects the debt capacity with installments, which are high for the capital granted, so they end up making shorter loans with lower capital," Blanco said.
"That makes there a retraction of demand and of the offer because it also fears that at higher rate values ​​the quality of the future portfolio will not be entirely good. Today you are in a very shrinking market situation", Explain.
However, they are optimistic about the future. Today, credit in Argentina represents 7% of GDP and the sector has a lot to offer a user looking for competitive rates and better access.
Open Finance
Another of the notable debates that took place in the Argentina Fintech Forum It was linked to Open Finance. It is worth remembering that this concept consists of the exchange of financial information, not only of banks, but of any entity. In this way, accounts from various institutions can be added to a financial service, consolidating the different formats they handle into a single one.
In this sense, Juan Pablo Boccardi, Senior Director Payments & Fintech at Simetrik, made known his point of view on the matter. "Let us remain in the debate of whether or not there is Open Finance In Argentina it is a debate that is not so innocuous. The debate is: do we have tools that empower users, be fair owners of their data, and access better financial services? My view is that we are on our way to that, but we have a long way to go," he said.
At the same time, he highlighted that it has not yet been possible to make customer history portable. "I think Argentina has a lot to improve in that aspect, however there is a very mature ecosystem and I think that today banks and fintech are sitting at the same table to solve it together," he commented.
Payment methods
The digital payments They represent 42% of the industry. Transfer payments are the most used digital payment method in Argentina. In August, the latest information provided by the Chamber, there were 284.3 million transactions and they are already accumulating growth year-on-year of 104%.
In this frame, Emiliano Porciani, Chief Business Officer of Payway, highlighted the fundamental role they are playing thanks to the adoption of digital money throughout the payments pyramid. "For years the sector has been going through a moment of significant growth," he stated.
And he reported that, in the last 6 months, "the Payway QR transactions with the different payment methods grew 5 times while payments with transfers in particular grew 10 times, which shows that the interoperability "It is a very important engine to continue promoting the growth of the sector and it is a demand from users." In this sense, he highlighted the financial education that they are carrying out, especially with businesses, to provide solutions to the user and encourage this type of operations. to move towards a cash reduction trend.
Crypto segment
Finally, it is important to mention a sector in vogue such as the crypto industry. Argentina is a regional leader in the transfer of value of digital assets and the use of centralized exchanges for buying/selling. There are 5 million people who use crypto in the country and 10 million active open accounts. But this sector has to resolve a central issue: regulation.
There is a law that obtained half penalty in the Chamber of Deputies and it is expected to pass to the Senate that seeks to create the Registry of Virtual Service Providers under the orbit of the National Securities Commission (CNV) and, at the same time, defines the virtual asset service provider.
In a context of debate within the industry, Felipe Vallejo, Bitso Chief Regulatory & Corporate Affairs Officer He highlighted to this medium that what is happening globally is that regulatory frameworks and rules are being generated in different ways. "In some countries they are making regulatory changes to existing laws, new laws in others. But the point is that there is discussion about how the sector is going to be regulated around the world. It is unavoidable. When we talk about the financial system, there is legislation in some way and there is self-regulation as well," she asserted.
In this sense, he highlighted that one of the best ways to face this regulation is for the sector to take the initiative to propose and maintain a dialogue constructive.
Finally, he highlighted the experiences in which the crypto sector and traditional banks are beginning to be timidly more linked and he exemplified this with some experiences in the region, especially in Brazil and the US.
"There is an obsession with put the user at the center of this by banks and fintech companies. Under that assumption, I believe that the issue of crypto is that if you go to Brazil, the banks have crypto products and the brokerage houses do too. There begins to be an interaction. Since the 2008 crisis, this caution of not taking too many risks in the traditional financial sector has been cautious approaches towards cryptocurrencies," said Vallejo.
"Little by little we are going to tend towards a link between banks and fintech companies and that barrier is going to be erased. I think everyone is going to compete against everyone else. Crypto is going to be a product that is embedded in the entire financial system", he concluded.
Source: Ambito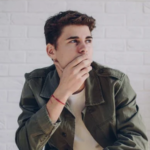 I am a 24-year-old writer and journalist who has been working in the news industry for the past two years. I write primarily about market news, so if you're looking for insights into what's going on in the stock market or economic indicators, you've come to the right place. I also dabble in writing articles on lifestyle trends and pop culture news.