The broadcast panorama green, sustainable social bonds linked to sustainability (SVS+) reached historic figures during the third quarter of the year, marking a milestone by exceeding the emissions made during the entire previous year.
According to a report from the National Securities Commission (CNV), between July and Septembertwelve bond issues were carried out that totaled US$204.4 million, raising to 25 the number of bonds issued so far this year, reaching a total of US$595.4 million.
In that context, the so-called "green" bonds which are instruments whose funds must be applied to projects that generate positive environmental impact, in the sustainable debt market, they represent 59.5% of the amount issued as of September 2023, followed by the linked bonds to sustainability (24%); social bonds (8.5%) and sustainable bonds (8%).
The destiny of the social bonds lies in financing projects that generate positive social impact. The sustainable labels They are those intended to finance projects with a combination of environmental and social impact. Meanwhile, instruments linked to sustainability finance projects that help issuers to achieve sustainability objectives within a defined period.
Sebastian Negri, president of the CNV, highlighted that this positive projection is aligned with the objectives of the CNV Sustainability Strategy, whose fundamental purpose is to develop a sustainable market in the country, thus collaborating in the climate change mitigation and providing financing for productive investments with an inclusive and federal approach.
The document highlights the growth in the issuance of twenty-five SVS+ bonds until September 2023far exceeding the issues of twenty-two bonds for US$522.5 million made throughout the previous year.
Sustainable bonds: sector by sector
In sectoral terms, most of these funds were allocated to renewable energy, especially for the construction of wind farms. Next in importance are projects in the industrial sector, which made it possible to finance the acquisition of energy-efficient machinery and the construction of facilities with high sustainability standards. There were also recorded iInvestments in agricultural sectorstelecommunications, construction and financial.
Some notable projects include the construction of a wind farm in Neuquén, a transformer station in Chaco and the development, commissioning and maintenance of a wind farm in The Rioja, among others, aimed at promoting sustainable development in different regions of the country.
In the Argentine sustainable debt market, "green-labeled emissions have prevailed". The Green Bonds They are allocated to projects with a positive environmental impact, while social bonds finance initiatives with a favorable social impact. Sustainable labels cover projects that combine environmental and social impact, and instruments linked to sustainability support projects that help issuers achieve sustainability goals within defined timeframes.
SVS+ bonds: terms and rates
In terms of terms and ratesfive bonds were issued in pesos at a variable rate in the quarter, cwith three of them being Guaranteed Negotiable Obligations by SME companies, with a guarantee 100% of the amount issued by Reciprocal Guarantee Companies (SGR). The Badlar rate is at a level of 113.875% as of September 30, 2023.
The fixed rate bonds denominated in US dollars and subscribed in pesos at the initial exchange rate have been the most used in the quarter and during the year. These bonuses work like hedging instruments for investors as they are not exposed to currency risk. Two issues achieved financing at a fixed rate of 0%a notable trend throughout the year.
Thus, the sustainable debt market in Argentina scores un notable growth since its opening in 2019 until September 30, 2023with a total of seventy-two (72) registered issues, which have managed to obtain a combined financing of US$1,588.6 million**.
Within this panorama, sixty-four (64) issued SVS+ bonds are listed in the special market panels of Argentine Stock Exchanges and Markets (BYMA), which highlights the active participation and significant presence of these securities in the financial markets.
Source: Ambito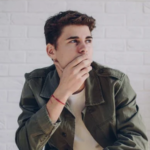 I am a 24-year-old writer and journalist who has been working in the news industry for the past two years. I write primarily about market news, so if you're looking for insights into what's going on in the stock market or economic indicators, you've come to the right place. I also dabble in writing articles on lifestyle trends and pop culture news.